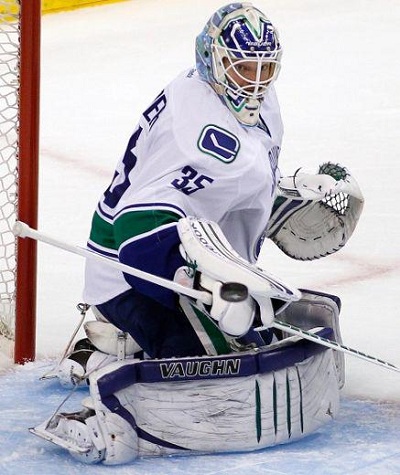 Like the fans and many players, Cory Schneider got tired of waiting around. The Canucks Goalie became the latest NHL player and the third Canuck to take his abilities to Europe. He signed with HC Ambri Piotta of the Swiss League.
He is expected to debut tomorrow against the Kloten Flyers and will share duties with Nolan Schaefer, the brother of former Canuck Peter Schaefer.
Schneider's contract will go until Dec. 31, and then will continue to a monthly basis depending on the ongoing NHL Lockout. Schneider admitted that leaving Vancouver for Europe wasn't anything to do with if there will be a season or not. "It had nothing to do with if there was no season or not, I just needed games under my belt," he said. He also said his game wasn't where it should be as well. "It wasn't where I wanted it to be while practising at UBC," he added. He also says he will welcome any challenge that is put in front of him. "I welcome this challenge playing on a weaker team," he said.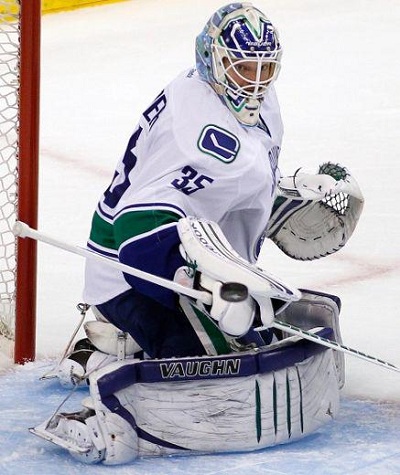 Last season, Cory Schneider finished with a 20-8-1 record and a 1.96 GAA taking over the starting role from Roberto Luongo in the Canucks first round playoff collapse. Schneider also recently signed an extension worth $12 million dollars over three years.