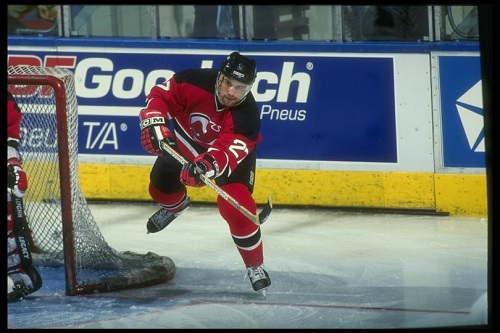 Scott Niedermayer was voted in to the Hockey Hall of Fame's Class of 2013 yesterday, marking the fifth player and seventh total member of the New Jersey Devils to be selected in the past five years.
Joining Niedermayer in yesterday's elections were Brendan Shanahan – also a Devils player – as well as Chris Chelios, Fred Shero, and Geraldine Heaney; their induction will be on Nov. 11 in Toronto.
Niedermayer spent 13 seasons with the Devils after being drafted third overall in the 1991 NHL Draft. He helped New Jersey to three Stanley Cup Championships in 1995, 2000, and 2003, and is the third Devils player to have his jersey, no. 27, retired by the organization, joining no. 4 Scott Stevens and no. 3 Ken Daneyko.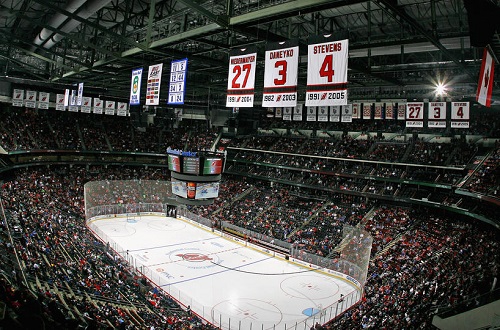 "My goal was always just to make the National Hockey League," Niedermayer said, humble as ever. "Joining people in the Hall of Fame that I've always looked up to is a tremendous thrill."
In his years with New Jersey, Niedermayer amassed 476 points (112 G, 364 A) in 892 games, finishing with a rating of +172. His points, goals, and assists were the most of any Devils defensemen, while his rating puts him second only to HOF Class of 2007 inductee Stevens. Additionally, Niedermayer's offensive prowess puts him in fourth all-time in points among an elite group, including current Devil Patrik Elias (930 from 1995-present), John MacLean (701 from 1983-1998), and Kirk Muller (520 from 1984-1991); he also is second all-time in assists behind Elias (555).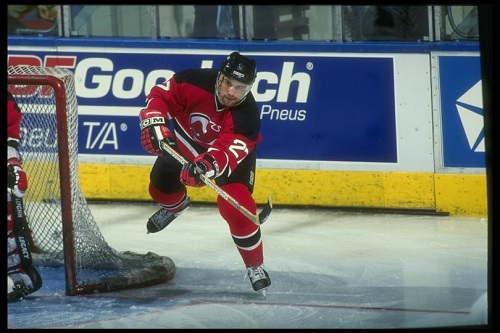 Following the 2004-05 season that was cancelled due to a lockout, Niedermayer signed with the Anaheim Ducks, whom he helped win the Stanley Cup in 2007 alongside his brother, Rob Niedermayer. He finished his NHL career with 740 points (172 G, 568 A) and a +162 rating in 1,263 games; his points, goals, assists, and games played numbers are all top-25 rankings among defensemen.
In addition to Niedermayer's NHL achievements, he has won Olympic gold medals (2002 and 2010), World Championship (2004), World Cup of Hockey (2004), and the World Junior Championship (1991), making him the only player to win every major North American and international championship.
Love Reading About Hockey?

Subscribe to keep up-to-date with the latest and most interesting hockey news!
| | |
| --- | --- |
| | We hate spam just as much as you |