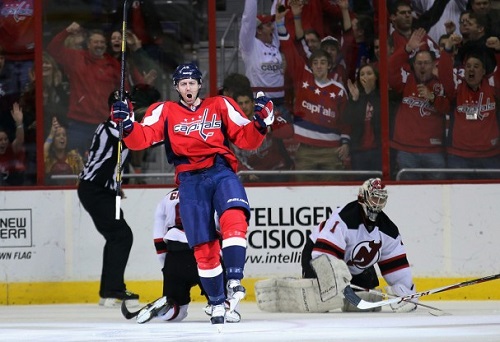 Scratched, that is what Eric Fehr was for a nine game stretch during this season. After playing 14 straight to start the season, recording one goal and five assists while posting a -6 +/- rating, Fehr would find himself scratched for nine straight. In the 23 games since he was last scratched, Fehr has seven goals, six assists, and a +5 +/- rating. All of this coming after Fehr played a year over in Finland, while trying to receive an NHL contract from his hometown team, the Winnipeg Jets (Who he was traded to from Washington).
Fehr stated, "I think playing in Finland really helped me to be a guy that they want the puck on your stick and to get the feeling of that again. When you play third-, fourth-line minutes for [seven] years, you almost lose the feel of the puck and how to create space and how to hang on to it and make plays," also adding, "I think that kind of clicked in my mind again that I can do this and showed me the ways I need to do it again. When I came back here I was playing with a different kind of confidence and reminded back of what I could do."
Now Fehr is playing top line minutes with Alex Ovechkin, and both players seem to be feeding off of each other. It's easy to say Fehr is making the best of his second chance with the club.