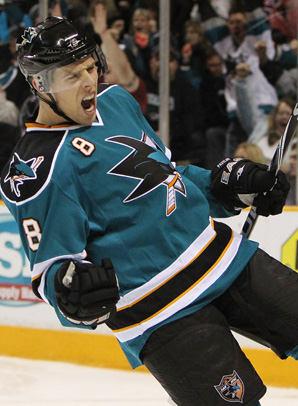 The Sharks have been relatively quiet this offseason, mostly because of their lack of cap space. The Sharks did make one major signing recently, inking Joe Pavelski to a five year deal worth $30 million. Joe Pavelski, the lone Shark invited to training camp for the United States' Olympic team, has 336 career points in 479 career games, all with team teal. He has an additional 50 points in 74 career playoff games. Joe Pavelski isn't the only Shark to get a major deal, as Logan Couture got an identical deal earlier this summer.
Other recent signings include Bracken Kearns, and Marek Viedensky, who both got one year deals.
Another piece of good news for Sharks fans is that Dan Rusanowsky, the play-by-play radio broadcaster for the Sharks, who has been with the team since it's inception, was elected to the Bay Area Radio Hall of Fame. He has called almost every single game for the Sharks, except for a time period after he was in a car accident. Congrats to him!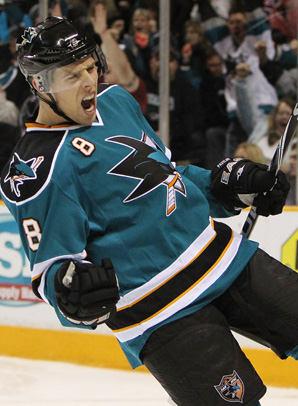 In regard to the home opener on October 3rd, 2013 against the Vancouver Canucks, the Sharks announced that the start time of the game was moved up from 7:30 to 7:00 pm.
On a more somber note, the Sharks lost two past members of its organization recently. Former player Shawn Burr, and former assistant coach Vasily Tikhonov recently died, and will forever be remembered in the Sharks organization.