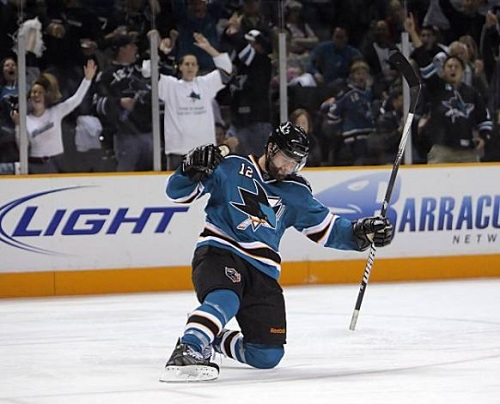 Many people forgot hockey rules, hockey players, and about hockey in general during the lockout. The San Jose Sharks forgot one major thing during the work stoppage; how to lose. The Sharks continue to dominate game after game, and today's matinee was no different. The Colorado Avalanche came into HP Pavilion coming off of a shutout and were looking for another win.
The first period started off as a physical one, with bodies flying everywhere. There was some very competitive hockey, and it did not look like it was going to slow down. With about five minutes left in the first, there was a seismic hit, when Brad Stuart legally checked Gabriel Landeskog in open ice. That sent Ryan O'Byrne into a frenzy, leading to 19 penalty minutes for him, and a 4 minute powerplay for the Sharks. The Sharks converted on the powerplay twice with both goals coming from Patrick Marleau. With those two goals, Patrick Marleau became only the second NHL player to ever have 4 multi-goal games in a row.
The second period looked like it would be just as painful for the Avalanche when Joe Thornton lit the lamp early. For most of the 2nd, not much happened, until Matt Irwin scored his first career goal with 2:55 left in the period. After two, it was 4-0, and it looked like it would be easy sailing for the Sharks. The third period was filled with back and forth hockey until it got a little chippy towards the end of the game, but the game ended with a 4-0 Sharks win.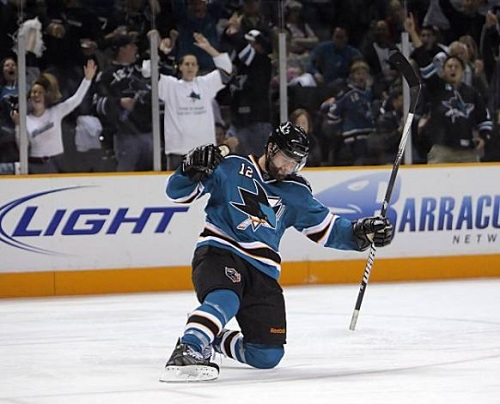 GAME NOTES: Head Coach Todd McLellan won his 199th game as the Sharks head coach and is 13-1-3 vs the Avalanche. Thomas Greiss got the start, and got his first career shutout. The 4-0 start matches the best in Sharks history. Joe Thornton moved into 57th on the all-time points list with 1,089. Thornton's and Marleau's 11 points are a Sharks record through 4 games. Scott Gomez appeared in his first game as a Shark.