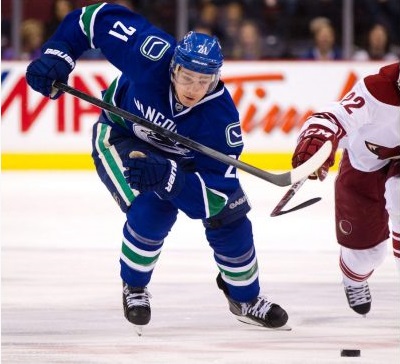 Every year there are players that no longer fit onto their old teams and must find a new team to play for. This year,due to a falling salary cap, there are more players without teams than usual. One of those players, Mason Raymond, has signed a paid try-out contract with the Toronto Maple Leafs.
Raymond, a former Vancouver Canuck, will be with the Leafs through September, but then he will once again become a free agent. If the Leafs wish to sign Raymond, they should do it before September ends, but has he proven himself worthy of a contract? Especially one which would use up most of the remaining cap space the Leafs have now?
Raymond, 26, suffered a devastating injury in Game Six of the 2011 Stanley Cup Finals when he was driven into the boards by Bruins defensemen Johnny Boychuk. Raymond suffered a compressed vertebrae fracture and could barely walk for eight months.
Since being in the Leafs training camp Raymond has shown great speed and a nose for offense. In two pre-season games Raymond has two goals and two assists for a total of four points. One of those goals was a short-handed goal made possible by his skating ability.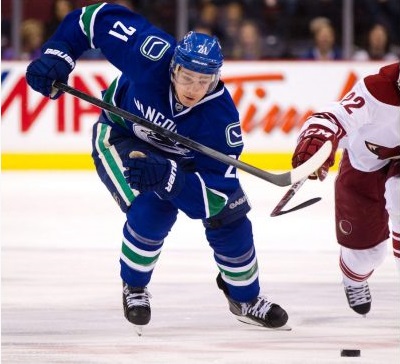 Raymond could provide excellent depth and scoring to the third line, and could fill in if there is an injury In the top six. The only real issue with signing Raymond is due to Toronto's cap space issues. The Leafs still have not signed Cody Franson, and they do not have room to sign both Raymond and Franson. If the Leafs made a move to get cap space, and Franson signs a bridge contract it may be possible to sign both. The Leafs would benefit from signing Raymond, but it would almost signal that they have given up on Franson. Franson was a very important part of the team's power play and was in the top ten for points out of all defensemen in the league.
As for Raymond, tonight's game against Buffalo could be a real test. Put on a line with Tyler Bozak and Phil Kessel, Raymond will have to play well to earn a contract. If he has a poor game tonight, Raymond may have to try and get a contract from another team. He has shown that he has important skills he brings to the table, but for the Leafs right now it is a money thing. How much does Raymond want, and can the Leafs afford it? The Leafs have until the end of training camp to make up their mind on whether Raymond will be in blue and white when the season starts.