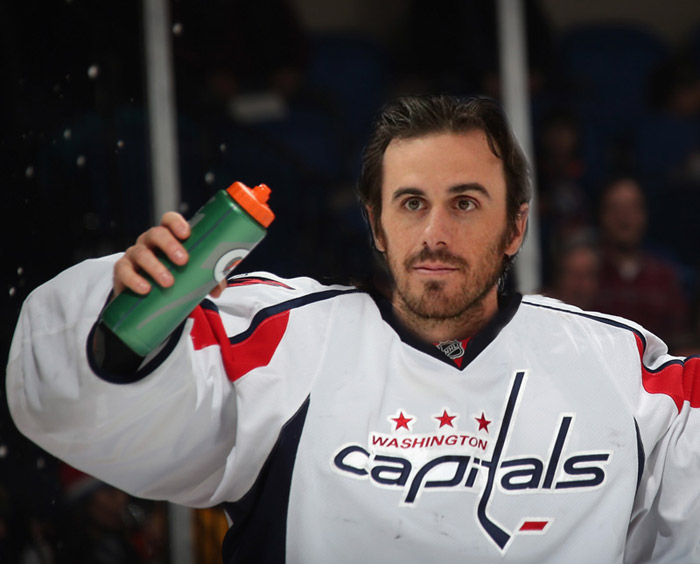 Short answer: no, the last thing the Capitals need in another goalie in their goalie carousel.
Since the 2009-2010 season, when they won the Presidents Trophy, the Capitals have used seven different goalies, five of which are no longer with the team. Their refusal to commit to a goalie has helped them go from best in the NHL to missing the playoffs this season.

Since the 2008 season the Capitals ranked 7th in goalie save percentage, yeah 7th. You know that run and gun team that didn't play defense, they had the goalies that could help them play that style, and they still do. According to Russian Machine Never Breaks, Braden Holtby's 5v5 Sv% this season was 93.0%. That's pretty good, but it gets better, Holtby ranks 8th out of 127 in Sv% for goalie who have faced over 3,000 shots in the last twenty years, with a Sv% of .919 (.04 above league average). While at the time Holtby was only 122 shots over 3,000 and therefore had the lowest sample size, he was higher than that of Miller who ranks 25th with .915, and higher than #45 Marc-Andre Fleury (.910).

Even in the last three season the Capitals are 11th in goalie Sv% in their dramatic decline. The problem isn't the goalies, it's the guys in front. The Capitals were 27th in shots against/game with 33.5 shots allowed on average. The Capitals defense allows too many shots, especially from in close.
Instead of paying Ryan Miller for $5+ million, that money should go to shore up the defense in front of Holtby. While Dan Boyle is 37, his advancing age shouldn't deter the Capitals on jumping to the chance to sign a solid veteren defender they so desperately need. Also available as Unrestricted Free Agents are Andre Markov (MTL), and Brooks Orpik (PIT). Available on Restricted Free Agency is PK Subban (MTL), Justin Schultz (EDM) and Dmitry Kulikov (FLA). Investing the money that would go towards signing Miller to signing a solid defense should be a top priority for the to be named Washington Capitals General Manager.