Featured
Skating with Griffs Captain Preston Shupe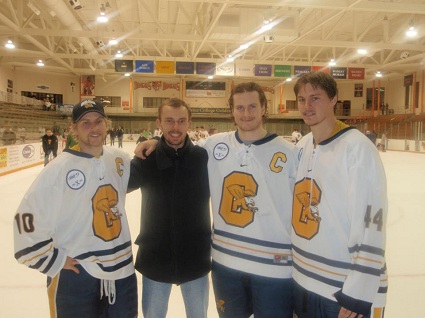 Recently, I had the opportunity to skate with the Canisius Golden Griffins, a Division 1 collegiate hockey team in my hometown of Buffalo, NY. I am an avid supporter of the Griffs as I have received 2 degrees from this educational institution. During my time at Canisius, I had formed some close friendships with players on the team and I had the opportunity to interview Senior Captain, Preston Shupe.
Shupe, a lefty, hails from Weyburn, Saskatchewan, which is a bit southeast of Regina. One thing Shupe likes about the family skate is it is a good chance to skate with the supporters of the program and talk to them as well. It is a way to give back to the community (I saw several players helping the little tykes skate).
One thing that Shupe noticed as a big difference coming from juniors to college hockey was the speed of the game. Players were faster, bigger, and overall, more skilled than his junior counterparts. It was an adjustment to say the least. One thing he has tried to work on since he has been at Canisius is his defense. Shupe has tried to improve on defense, has been asked to kill penalties, and overall, try to be an all-around player.
A huge honor for any hockey player is to be asked to be the captain of the team. It is a great honor and exciting at the same time. There is a huge responsibility of being captain and setting an example for the younger players. Shupe believes there is a great group of guys in the lockeroom and wouldn't go to battle with anyone else. Besides being named captain, Shupe also lists his junior team finishing first and being nominated as MVP of his league in juniors as notable accomplishments.
In terms of the future, this is what he had to say. He believes that the Griffs can win the league and go on to the NCAA tournament. This would be quite the accomplishment, as the Griffs have never won the league (The Griffs were in 5th place on Atlantic Hockey with a 4-2-2 conference record). Like many other former Griffs, Shupe would like to play professional hockey somewhere. His number one goal is winning a championship with the boys this year. Notable Griff alumni include Andrew Loewen, Dave Cianfrini, and Pete McDougall (won SPHL championship last season with Columbus Cottonmouths). In addition, last year's AHL rookie of the year and MVP Cory Conacher is also a former Griff.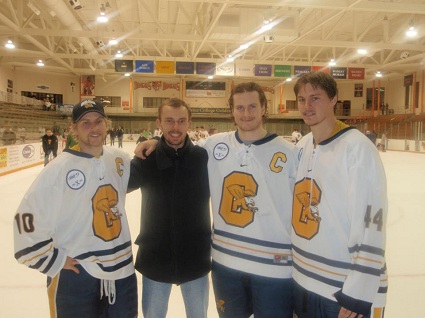 As mentioned earlier, Preston came from a long way to play at Canisius. When he first came to Buffalo, it was a big adjustment as he came from a really small town. He enjoys what Buffalo has had to offer. What is really great he said was easily being able to go to NHL games, Buffalo Bandits (indoor lacrosse), and Niagara Falls. Shupe believes that the people are great and it has been a great experience.
Love Reading About Hockey?

Subscribe to keep up-to-date with the latest and most interesting hockey news!
| | |
| --- | --- |
| | We hate spam just as much as you |