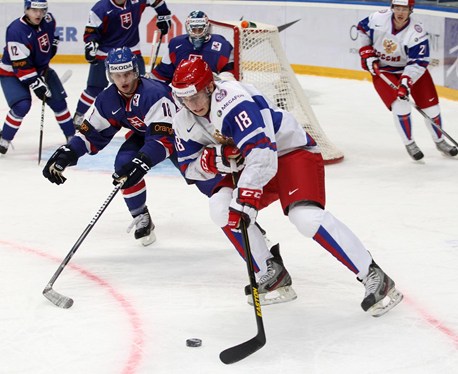 Albert Yarullin scored at 4:50 of overtime Wednesday as Russia escaped death with a 3-2 victory against Slovakia in the Boxing Day matchup.
Nikita Kucherov and Alexander Khoklachyov scored for the Russians who played in front of a home crowd. Andrei Vasilevski made 32 saves in the close victory.
Matus Matis and Richard Mraz had the goals for the Slovaks. Adam Nagy also stopped 34 of 37 shots in the heartbreaking loss.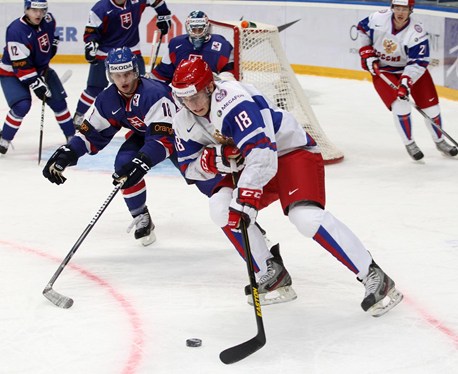 Slovakia tied the Russians on the power play with 34 seconds left in regulation to send the game into Overtime. But the Slovaks took a costly penalty and Albert Yarullin made no mistake off the faceoff burying a one timer from the point past Slovak goaltender Nagy. Although this game was a thriller it was overshadowed by a nasty incident that occurred in the third period. Maxim Shalunov delivered a nasty cross check to the face of Slovakia's defenceman Tomas Nechala. Nechala did leave the game momentarily to get repairs on his face after receiving a laceration from the cross check.
Slovakia will continue action this Friday against Canada in Pool B. Russia will meet the Americans as well on Friday.
Canada and the Americans lead Pool B with three points after destroying Germany 9-3 and 8-0 respectively, while Russia sits behind them with two points for the OT victory over Slovakia. Slovakia picked up one point for the OT loss and sits in last place.
Follow us on twitter at @HOH_Magazine for play by play commentary this Friday for the Slovakia vs Canada game. Check your local listings for puck drop time.