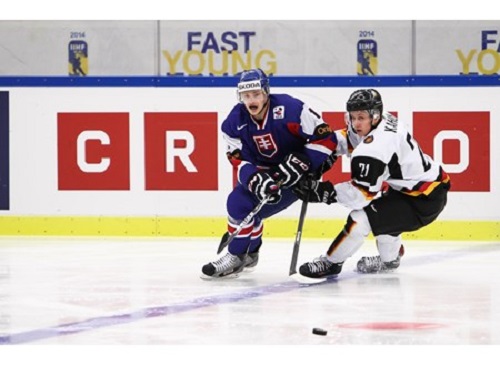 Earlier today, Slovakia got off to a great start against Team Germany en route to a 9-2 blowout win in their opening game at the 2014 World Junior Championship. The win for the Slovaks moves them into a tie with the United States at 1-0 in Group A as Team Germany however drops their second game in as many days. Slovakia was powered by the top line of Milan Kolena-Martin Reway-David Griger who contributed on almost every goal for the young Slovakian team today.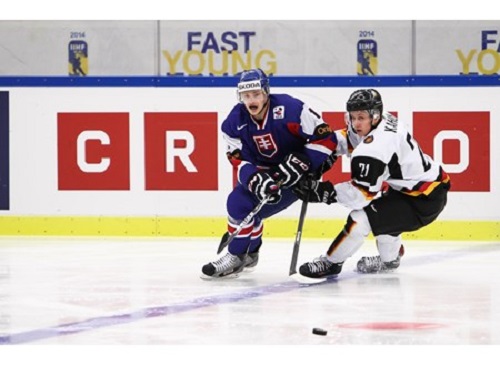 Milan Kolena opened the scoring early in the game on a power play and the floodgates eventually opened up for Slovakia who didn't stop pouring it on from there. "Reway made a good pass to me on the play, and I just tried to get the puck up. Fortunately, it went in," Kolena said. Dano made it 2-0 after German goaltender Marvin Cupper redirected a pass on to Dano's stick, and he made no mistake putting the puck in the back of the net.
Martin Reway and David Griger both recorded four points each (1 goal and 3 assists).
Richard Sabol made 19 saves for the Slovakian team and recorded the W.
Slovakia will have a tough task playing against the United States tomorrow who had an off day today as both teams seek to stay undefeated and claim the true first spot in their group.