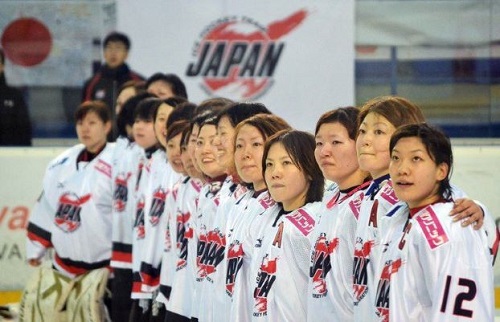 Despite their losses against both Sweden and Russia, Japan's Women's Hockey Team should still walk away with their heads held high. Japan was (no offense Japan) not expected to win, nor were they expected to put up much of a fight. Japan has not qualified for the Olympics in this category since they hosted the games in 1998 and therefore had to make sure they would not be forgotten.
Last Sunday, Japan first took on Sweden, giving away only one goal. Japan's goalie, Nana Fujimoto proved to be just as strong under the constant fire against Russia two days later. Although Russia's women's hockey team is not as strong as they could be, they were still favored over Japan. Japan brought in Canadian Olympic medal winner, Carla MacLeod to act as assistant coach and give the girls an edge against tougher teams.
Japan's strong goalie and team effort kept the Russians at bay for the first 11 minutes of the game until Russian scored their first goal. But the biggest upset came later in the period. Amidst a chaotic struggle, it looked as if Japan had scored their first goal. The puck was quickly swept away from the net and on-ice officials continued the game without reviewing the play, even with their replay officials signaling for their attention. The replay would later show that the puck did, in fact, manage to get across the goalie line, giving Russia an easy break.
In the second period, Fujimoto continued to hold the team together, stopping all 21 Russian shots on goal. The intensity continued into the third period after Japan scored their first Olympic goal in 16 years less than a minute into the final period. The shot was taken by Ayaka Toko and the game was tied 1-1.
After a brutal fight, Russian managed to score once more and then hold tightly to their single goal lead until the bitter end. It was a tough loss for Japan, especially with the shady, discouted goal in the second period. Overall, I think Japan gave Russia something to think about before going into the quarterfinals.
Japan's team, dubbed "Smile Japan," has had a laid-back and confident approach to these Olympic games. Unlike their more serious opponents, Japan seems to be truly enjoying the fact that they made it to Sochi in the first place. They are receiving countrywide support and finally coming into funding for their women's hockey programs because of their appearance at Sochi.
Even if they didn't win the individual games, Japan should be proud of their women's team.