Even though the hockey season is officially over, when the World Cup started, Stanley Cup  finals were still in full force.  Fans had to choose sides, not just teams, but which sports to watch.  I, personally, am a fan of both hockey and soccer; and a little light-hearted rivalry between sports fans seems appropriate.  While I agree that soccer players are athletic and skillful, their "injuries" during games are a bit dramatic, to say the least.  If you watch the slow replays of some of their falls, nothing but air is touching the ankle they're clinging to as if it's just been shot off.  And that's just the facts!
With that in mind, here are a few Hockey vs. Soccer "injuries" and INJURIES…
1.  Taking a high kick to the nose would definitely be painful..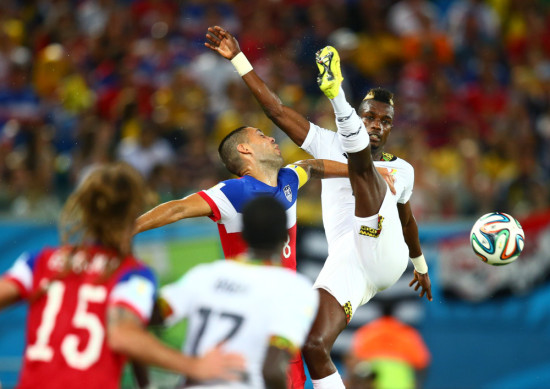 But better a cleated boot than a sharpened skate…
2.  During a soccer game, sometimes there is a little blood…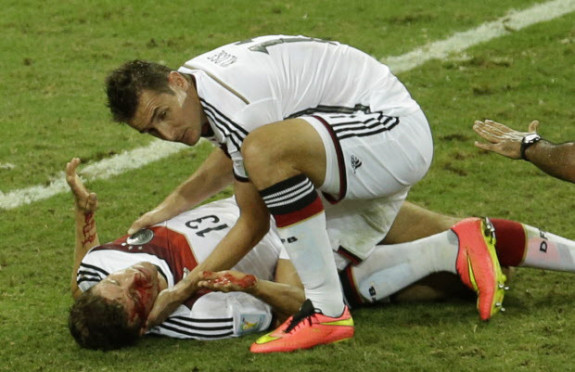 But during a hockey game, there's a lot more than a little.
3.  In a soccer match, you might bump heads with another player going for a ball…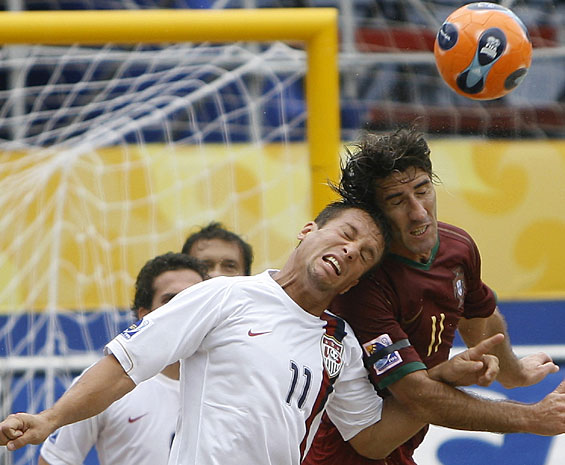 But in hockey, you just get knocked the hell out by another guy.  Can't say I've ever seen a full on fist fight in a soccer match.
4.  In soccer, you've got to watch out for bites, from the other team that is.  You just never know how another player is going to lash out when they're losing…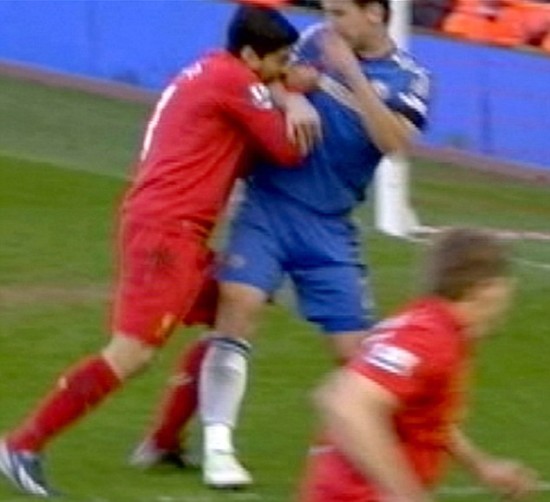 Luckily for hockey players, there are often a few important front teeth missing.  A little gum-gnawing never hurt anybody.
5.  A hard kick can rocket a soccer ball across the field; and a ball to the face would definitely hurt…
But I'd take a soccer ball to the face over a puck to the face any day!
I think hockey wins this round…
Love Reading About Hockey?

Subscribe to keep up-to-date with the latest and most interesting hockey news!
| | |
| --- | --- |
| | We hate spam just as much as you |