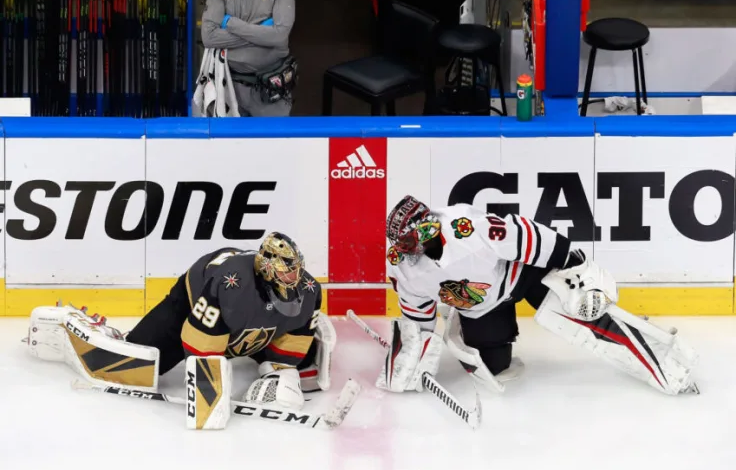 Do we live in such a world where the current Vezina trophy winner Marc-Andre Fleury could be traded this offseason?
We may indeed.
There are numerous sources leaking that Vegas is still interested in moving the veteran goalie's 7-million/year cap hit to free up space for future acquisitions.
One such source, Scott Powers mentioned in his latest article for The Athletic, that the Chicago Blackhawks, who just traded Duncan Keith, may not be done with trades this offseason. And it's not the one you might expect.
Jack Eichel and Vladimir Tarasenko are two notable players the Knights have been linked in showing interest for as well. Eichel's cap currently sits at 10mil/year and Tarasenko's at 7.5mil/year which are of course more than that of what Fleury commands.
Certainly dumping Fleury's contract would help make a splash in this offseason which is expected to be one filled with lots of movement for all teams looking to improve.
Will MAF be truly moved and have a 3rd new home in the NHL?
We should have an answer soon as the Seattle Kraken expansion draft, 2021 NHL draft and free agency all inch up in a matter of weeks.