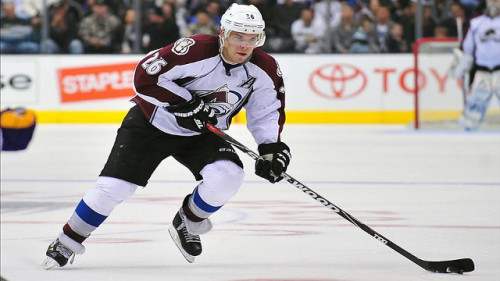 The St. Louis Blues have officially signed Colorado Avalanche player Paul Stastny to a four-year, $28 million contract.
Blues' General Manager, Doug Armstrong, announced the exciting news on July 1st, after expressing interest in the center offensive player a few weeks ago, along with about 15 other teams.
Center, Paul Stastny was easily a top player and potential game changer for any of the teams looking. Stastny chose the Blues, for less money and years, in big part because it is his hometown. His Hall-of-Famer father, Peter Stastny and elder brother, Yan, also played for St. Louis.
During the 2013-2014 Season with Colorado, Stastny scored 25 goals and registered 60 points in 71 games. He spent the first eight years of his career with the Avalanche, accumulating 458 points (160, 298 assists). Stastny's also represented the U.S. five times, including the recent Winter Olympics in Sochi, where he played with fellow Blues David Backes, T.J. Oshie and Kevin Shattenkirk.
Despite his long attachment to Colorado, the transition to St. Louis shouldn't be too difficult. Stastny's got the lay of the land from his years growing up in the major Midwest city. And further, the Blues are lucky to have him. Stastny has the potential to turn things around for the Blues next season. With all the new recruits, and the current stellar line-up, St. Louis will undoubtedly be a Stanley Cup contender for the 2014-2015 season.
Welcome home, Stastny!
Love Reading About Hockey?

Subscribe to keep up-to-date with the latest and most interesting hockey news!
| | |
| --- | --- |
| | We hate spam just as much as you |