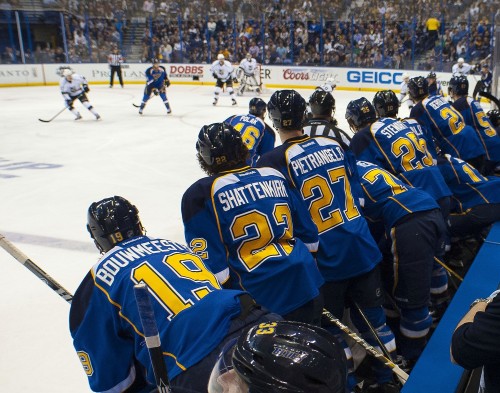 Last week, the Blues announced four major changes in their management. Three new Vice Presidents of various departments have been added: Jeff Ajluni, Josh Bender, Phil Siddle and Jay Roberts. St. Louis Blues President Chris Zimmerman announced these changes only three months after his own promotion to CEO of the club. He says, the club is "dedicated to building an organization that is world-class on and off the ice and to significantly enhancing the fans-first culture of the Blues."
Not only are Blues changing their management lines, but their roster as well. For the upcoming season, St. Louis is focusing on their skills with the puck and putting their physical side on the back burner.
It's no secret that the Blues have always had a few good fighters on their team; and they often played a very physical game. But with the changes by Coach Ken Hitchcock and GM Doug Armstrong, that won't be the case for the 2014-2015 season. One of their more physical players, Roman Polak, has been traded for a guy with a bit more finesse, Carl Gunnarsson.
Gunnarsson isn't the only man the Blues added who can make the plays needed, either. Paul Stastny, arguably one of the top UFA's on the market, will make a beneficial change offensively for St. Louis. The twenty-eight year old center scored 25 goals and had 60 points in 71 games last season with the Colorado Avalanche.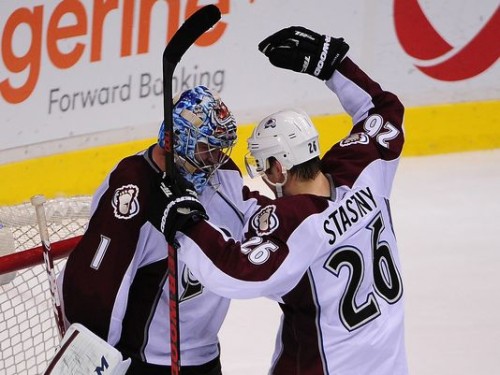 According to Stastny, the move to St. Louis was a "no-brainer." He said that he "
looks at St. Louis and their window to win a Cup is now."
On the subject of these trades and tweaks to the roster, Coach Ken Hitchcock said it was necessary. "
We've done some good things to help ourselves, but so has everybody else. This was done just to make sure we keep pace because this is how strong it is in the West now," he said.
Despite the loss of Vladamir Sobotka, the Blues continue to add depth and strength to their center not only with Stastny, but with the help of new additions Jori Lehtera, Peter Mueller and Joakim Lindstrom.
As the start of the season draws near, the changes the St. Louis Blues continue to make look promising for the club.