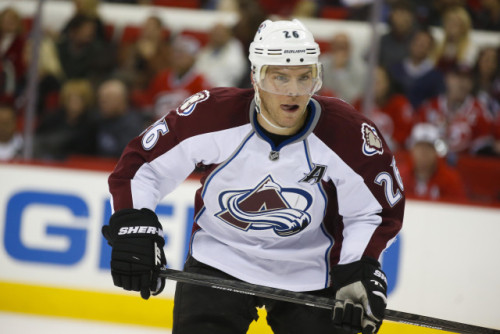 While other teams in the Central Division made some noise this past off-season, the St. Louis Blues remained relatively quiet.
The biggest moves came in the form of a four-year contract for free agent Paul Stastny and a trade with the Toronto Maple Leafs for defenseman Carl Gunnarsson (whom the team swapped Roman Polak to acquire). Besides those moves, GM Doug Armstrong added some depth by signing Jori Lehtera and Joakim Lindstrom up front, as well as Chris Butler on the back end.
The latter signings won't add any star power to the team, but star power doesn't automatically lead to success – otherwise the Penguins and Blackhawks would play for the Stanley Cup every season. But depth is – or at least has been – a big part of St. Louis' success in the past, so it's not surprising to see the team add a couple of role players.
But more than staying true to the team's game plan, the team's off-season additions hint at a particular theme: consistency. There are multiple players from last season's roster who will not be returning for 2014-15, but of that group the only notable players are Derek Roy and Ryan Miller – whom the team played without for three quarters of last season.
So whether explicit or not, Armstrong has indicated his interest in keeping the status quo, more or less, with regards to the roster. And after the success the team enjoyed in the regular season last year, the decision to keep the roster roughly the same could end up paying dividends given the importance of chemistry in a lineup.
That's not to say teams such as Dallas and Colorado, for example, won't benefit from their additions. The additions of Jason Spezza and Ales Hemsky in Dallas as well as Jarome Iginla and Daniel Briere in Colorado are great on paper, but there is still one big question to be answered: how will these players perform in new surroundings?
Fortunately for Armstrong and head coach Ken Hitchcock, that won't be too much of a concern heading into the season. But if there are any concerns, they should relate to whether or not Armstrong's inaction will have any adverse effects on the team's success.