Featured
STATurday: PK Subban – overrated?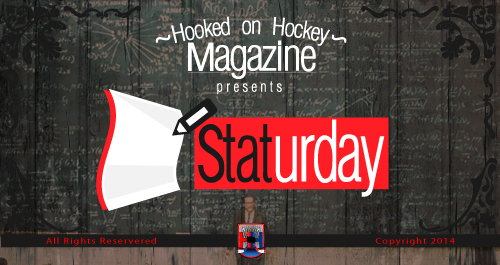 The annual player poll has been released about a week ago from The Athletic. TSN reports about it here, but if you have access to The Athletic (behind a very much worthwhile paywall; note nobody is paying me to say this, The Athletic is really high quality sports writing), then I encourage you to visit them here.
In the summary provided by TSN, the players seem to think that PK Subban is the most overrated player in the league. If you're a friend of my writing, you will know that I am quite the fan of his, and will go to bat for the man, any time, any day. (The offer for the beer still stands, PK)
To define overrated is a bit complicated. What exactly makes a player overrated? Being considered an elite talent and making elite talent type money without meriting the price tag? Talents being overstated? Under-producing based on the figure attached to a player's Average Annual Salary? Not being with the hype?
It may be a combination of any or all of the above; however, as this is STATurday, and we deal with statistical proof, today, we will defend PK with some hard evidence. Let's first get some facts out there:
PK Subban – Defenseman for Nashville Predators
DOB: May 13, 1989 (29 years old)
Draft Year: 2007, 49th overall (MTL)
Height: 6'0
Weight: 210 lbs
2018-19 Salary: $10,000,000
2018-19 Cap Hit: $9,000,000
The cap for this season is set at $79.5 million, meaning PK takes up about 11% of his team's total cap.
In order to determine whether Subban is overrated or not, we will first look at some comparable players and see how their stats measure up. We will first be looking at players in terms of salary; currently, PK is the highest paid defenseman in the NHL, but he will be surpassed by Drew Doughty next year. In terms of comparables, here are similarly-paid players in the same position:
Drew Doughty, LAK ($7.5 million this year, 11 next);
Brent Burns, SJS ($8.0 million)
Victor Hedman, TBL ($7.875 million)
John Carlson, WSH ($8.0 million).
Now in comparison to those players, let's have a statistical analysis of last year's stats to see who actually comes out on top:
| | | | | | |
| --- | --- | --- | --- | --- | --- |
| Age | 29 | 29 | 32 | 28 | 29 |
| Goals | 16 | 10 | 12 | 17 | 15 |
| Assists | 43 | 50 | 55 | 46 | 53 |
| +/- | +18 | +23 | +46 | +32 | Even |
| Average time on ice | 24:07 | 26:50 | 25:15 | 25:51 | 24:47 |
| Hits | 111 | 127 | 79 | 139 | 47 |
| Blocked Shots | 90 | 128 | 136 | 110 | 146 |
| Corsi% | 51.2 | 53.2 | 54.4 | 52.2 | 49.2 |
Without revealing the names of the players compared above, it appears that column 3 is the most effective defenseman, showing optimal plus-minus and Corsi rating, and with column 4 being a statistically promising defenseman even if he is the youngest of this bunch.
If you've ventured a guess, the columns correspond to Subban, Doughty, Burns, Hedman, and Carlson, respectively. While Subban does not show to be a statistical leader in any of the categories despite being the highest player, he is a serviceable defenseman.
Statistically as far as defenseman go, maybe Subban is a bit overpaid; however, from researching the cap hits to look for comparable players, I have noticed the following trend:
Franchise-type players tend to be paid about $7mil a year or more, with only so called "elite" talent breaking 10 million (with one notable exception being exceptionally superstitious Sidney Crosby, who makes $8.7 million a year). While Subban may not be the most statistically outstanding defenseman among his salary comparables, he is absolutely a franchise type player. He is a talented defenseman and an overall great guy, as I pointed out previously (ask his charitable donations and community involvement in Nashville). Perhaps he may be worth about $6 million a year, but the extra $3 million is worth the face/name recognition as well as the personality he has.
Let's face it; some players are more stoic, but PK Subban's energy is infectious and he's incredibly fun to watch. Worth every additional penny if I'm a GM not last named Bergevin…