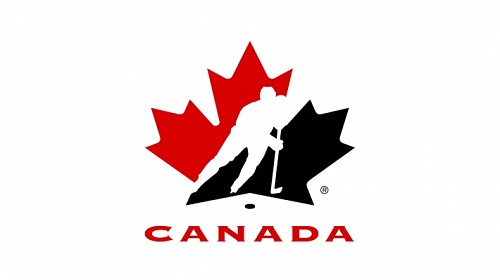 The World Junior Hockey Championship is one of the biggest sporting events of the year for Canadians and fans got a look at what the final roster will mostly look like come Boxing Day. Unlike past years where Canada would bring 40 players to camp and cut almost half, today's roster is only 25 players and will be cut by three (two forwards and one defenceman). The final cuts don't need to be submitted until December 25th but Canada will hold a camp in Toronto in two weeks to help make the final decision.
The biggest name on the list is easily Connor McDavid, who is looking to become only the sixth 16 year old ever to play, joining Sidney Crosby, Eric Lindros, Jason Spezza, Jay Bouwmeester and Wayne Gretzky. After making the OHL at 15 last year and putting up 66 points in 63 games for the Erie Otters as a rookie, McDavid has continued to improve. This season, he has 45 points in 27 games and gotten Erie far in front of the OHL's Western Conference (23-4-1). McDavid is joined by Erie teammate Adam Pelech, a 19 year-old defenceman with 20 points and a plus 19 rating this year.
Two other undrafted players were invited but neither is guaranteed to make it. First up is defenceman Aaron Ekblad, the Barrie Colts captain. Like McDavid, he made the OHL as an under-aged 15 year-old and this June is expected to be a top five pick in the draft. Ekblad is a tall, smooth skating offensive defenceman with a hard shot, comparable to the play to Jay Bouwmeester but might get pushed off the team due to inexperience.
The other draft eligible player is Sam Reinhart, whose 19 year-old brother Griffin is a lock on the team after playing last year. Sam has 15 goals and 30 points as the captain of the Kootenay Ice of the WHL. Like Ekblad, he is expected to be a high draft pick in June, but could find himself off this team because of inexperience. Still, for both Ekblad and Sam Reinhart, getting on this roster will get them much exposure before the draft in June.
Four players from last years team will return again. Griffin Reinhart, mentioned above along with goalie Jake Paterson and forwards Jonathan Drouin and Charles Hudon (who was injured in the first game last year). Drouin stole the show from other top 17 year-old Nathan Mackinnon last year with four points in six games last year. But he didn't crack the Tampa Bay Lightning roster this fall and is back with the Halifax Mooseheads, putting up 46 points in 19 games so far.
Hudon will be leaned on to be a bottom six forward but that doesn't take away what he adds. Reinhart initially made the New York Islanders out of training camp but was eventually sent back to Edmonton Oil Kings. Reinhart also has to serve the final three games of a suspension for high sticking from last year and will only be able to draw into Canada's final round robin game. And Jake Paterson, who was the third string goalie last year and didn't get a chance to show what he can do, will now get to as the starter this year.
Matt Dumba is the only NHL player on the team. The Minnesota Wild defenceman has one goal and one assist in 13 games this year after 42 points for Red Deer Rebels of the WHL last year. Dumba was one of the last cuts for Team Canada last year but is pretty much guaranteed a spot barring any glaring injuries to the Wild.
There were two players not on the team that surprised me. Darnell Nurse and Max Domi were both high draft picks this past June, Nurse seventh overall to Edmonton and Domi 13th overall to Phoenix, but neither made the team. In his column for the hockey news, Ryan Kennedy said penalties likely cost both players their spot.
Nurse's physicality is a huge asset in the Ontario League and will be to Edmonton when the Oilers' first pick in 2013 (seventh overall) hits NHL ice. But in international junior hockey, inevitably one of his bone-crushing hits would land him in the box, even if it was clean by North American standards. Similarly, Domi (Phoenix, 12th overall in '13) has been suspended in the OHL for over-the-line hits in the past and has a temper. Coach Brent Sutter appreciated when Domi stuck up for Connor McDavid this summer in Lake Placid when Domi felt the teen phenom was besmirched by Sweden's Tobias Tornkvist, but that was in a meaningless exhibition game that Canada won easily.
Either way, both players will eventually be in the NHL but after Reinhart's suspension, Canada doesn't want to risk playing shorthanded. It may prove to be a smart move but shows how deep Canada. If the team can afford to cut two top 15 picks, they should be in a good position regardless.
Canada place fourth last year and hasn't won the gold medal since 2009 so this year is a big year. They are taking a different approach by only naming 25 players to their camp and it will be interesting to see how it falls into place. Whatever happens to Team Canada, Hooked on Hockey will have it covered. Christmas can't come fast enough.
Here is the complete roster: