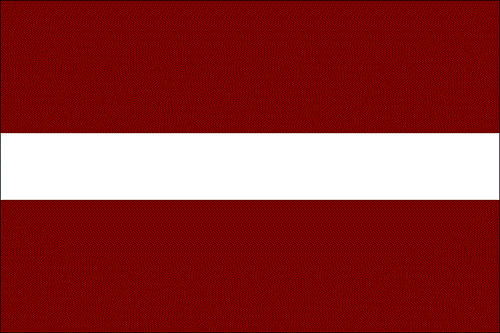 Imagine you are the general manager of your country's Olympic hockey team. You've been granted a time machine that allows you to go back to prior Olympics and bring players back to play for your team. Who would you choose to construct the ultimate team from your country?

Here are the basic ground rules:
-You can only choose players that have competed in the Olympics for the particular country.
-No junior championships, no world championships, only the Olympics.
-You must select the specific Olympic year of that player (e.g. 1998 Dominik Hasek) and once a version of the player has been selected, that player cannot be reused (ex: you can't take 1998 and 2002 Steve Yzerman).
-Players can be from prior to the inclusion of NHL players in the Olympics (e.g. 1980 Jim Craig).

You are tasked with putting together the best team possible. Select 12 forwards, 6 defensemen, and 2 goaltenders. Your line combinations matter and your defensive pairings matter. Everything matters in your quest for the Ultimate Olympic Gold Medal.
Latvia hasn't had the best experiences when it comes to the Olympics. The country has competed in the games four previous times, and 2014 is set to be their fifth chance at winning a medal. This is Latvia's All-Time Olympic Roster.
Team Latvia All-Time Forwards
1st Line: Leonīds Tambijevs (2002), Vjačeslavs Fanduļs (2002), Aleksandrs Ņiživijs (2002)
This trio from the 2002 Olympics is a scoring force. Putting up several points per game, all together they dominate. In their respective leagues when not playing for the Olympics they are all fast skaters who have finesse and can score. Fanduls can also drop the gloves if necessary.
2nd Line: Lauris Dārziņš (2010), Aigars Cipruss (1993), Herberts Vasiļjevs (2010)
The two wings both played fine hockey in the 2010 Vancouver Olympics, and paired with Aigars Cipruss, who had three assists in the 1993 Olympics, the three together would combine for a fierce scoring line. Cipruss had an impressive international career as well.
3rd Line: Miķelis Rēdlihs (2010), Jānis Sprukts (2014), Mārtiņš Karsums (2010)
Centered by a 2014 Olympian, this line adds speed to the team, as well as a a scoring touch. The three men on this line can skate well, and also pot a goal every once in a while, always a great sign for a third liner.
4th Line: Kaspars Daugaviņš (2014), Zemgus Girgensons (2014), Armands Bērziņš (2014)
The 2014 line is the fighting line. These three can drop the gloves and spark the team. They are big hitters, and in their respective leagues, are known to score an occasional goal.
Team Latvia All-Time Defensemen
1. Sandis Ozolinsh (2006), Rodrigo Laviņš (2006)
These two left handed shots together form a solid defensive pairing. Ozolinsh is a big body who can knock people down, while Laviņš can stick handle with more finesse.
2. Krišjānis Rēdlihs (2006), Kristaps Sotnieks (2010)
This combination brings smaller, and faster guys to the team. Sotnieks is also somewhat of a point getter. Although he doesn't have a superb scoring touch, a couple goals from a defenseman is never bad.
3. Georgijs Pujacs (2010), Arvīds Reķis (2010)
Finally, these two men bring the toughness element. They are skillful with the puck, but when they need to drop the gloves to spark the team, or deliver and explosive hit, they come through. Rekis is a right handed shot, while Pujacs is a lefty.
Team Latvia All-Time Goalies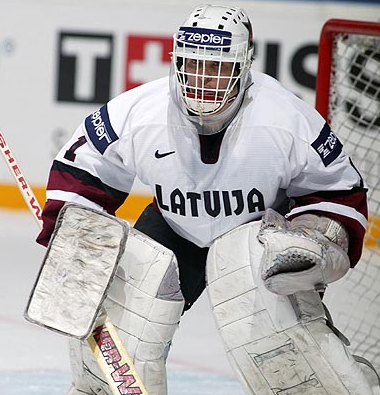 Starter: Arturs Irbe (2002) – Irbe only played one game in the 2002 Olympics, surrendering four goals and saving 29 shots. Besides that game, he is a phenomenal goalie in the IIHF Hall of Fame.
Backup: Kristers Gudlevskis (2014) – This year he will be playing for Latvia, and has a 2.18 GAA in the KHL. He looks like he is going to be a great goalie for the team this year.
Head Coach:
Ted Nolan
Ted Nolan will be coach of Team Latvia in 2014. Since taking over the Buffalo Sabers, he has saved their season from being an utter disaster. Maybe he'll help Latvia get a couple of wins in the Olympics this year.
Latvia is probably not going to win gold this year, and most likely also not even going to win a medal (sorry). With all of the competition from other countries, unless the hockey gods cooperate with Latvia and give them lucky bounces all the time, the hockey portion of the Olympics won't be a strong point. The team has never gotten a medal in hockey, but hopefully in the future, they will.