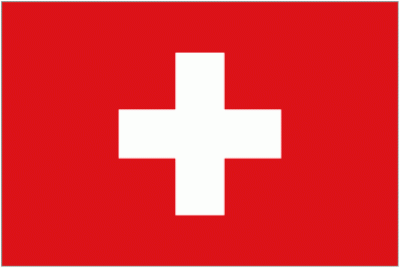 Imagine you are the general manager of your country's Olympic hockey team. You've been granted a time machine that allows you to go back to prior Olympics and bring players back to play for your team. Who would you choose to construct the ultimate team from your country?

Here are the basic ground rules:
-You can only choose players that have competed in the Olympics for the particular country.
-No junior championships, no world championships, only the Olympics.
-You must select the specific Olympic year of that player (e.g. 1998 Dominik Hasek) and once a version of the player has been selected, that player cannot be reused (ex: you can't take 1998 and 2002 Steve Yzerman).
-Players can be from prior to the inclusion of NHL players in the Olympics (e.g. 1980 Jim Craig).

You are tasked with putting together the best team possible. Select 12 forwards, 6 defensemen, and 2 goaltenders. Your line combinations matter and your defensive pairings matter. Everything matters in your quest for the Ultimate Olympic Gold Medal.

Team Switzerland All-Time Forwards:
Hans-Martin Trepp 1948 – Ulrich Polter (A) 1948 – Gebhard Poltera 1948
Not only is this line from the same Olympic team that took home the bronze, The Poltera brothers along with cousin Trepp will put up points. The family learned how to play on ponds in Arosa, Switzerland which gave them plenty of time to build some chemistry. Ulrich had 3 hat tricks in the 1948 Olympic with one of the games being a 6 goal night. Trepp was also a prolific scorer with 128 goals and 161 points in the last four years of his career in only 49 game with his club team in Switzerland along with 43 goals in his 39 games at the Olympics and Worlds.
Hans Durst 1948 – Henrich Lohrer 1948 – Walter Durst 1948
Another line from the heyday of Swiss hockey. Once more a set of brothers, Hans and Walter Durst are paired up with Henrich Lohrer. Walter scored 7 goals in the 5 games he played in during the 1948 Olympics, his brother Hans added 5 goals and 4 assists. Henrich or Heini Lohrer added 9 goals and 4 assists.
Patrick Howald 1992 – Jean-Jacques Aeshlimann 2002 – Jorg Eberle 1992
The third line is another line that can score goals in bunches. Jorg Eberle is the all time goalscoring leader for Switzerland. Opposite winger patrick Howald adds 4 goals and 3 assists in his 1992 Olympic appearance as Jean-Jacques Aeschlimann bring 3 goals 3 assists and an Olympic pedigree become the second in his family to be a part of the Swiss Olympic team.
Anton Neininger 1976 – Thomas Vrabec 1988 – Peter Jaks 1988
A grind it out line who can still score, but play on both ends well. Anton or Toni Neininger scored 5 goals in the 1976 Olympics. Thomas Vrabec, the playmaker and "goon" of the line, recorded 1 goals and 4 assists with 12 PIMs in his 6 game 1988 appearance, his first of two Olympic appearances. Lastly Peter Jaks, the Czech Republic born Swiss Olympian has 2 goals and 3 assist in his 1988 appearance.
Team Switzerland All-Time Defense:
Mark Streit 2006 (A) – Mathias Seger 2006 (C)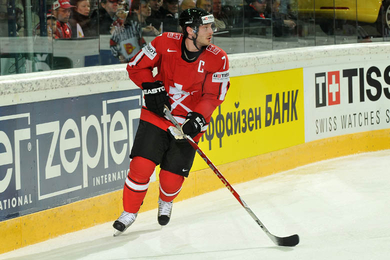 Top defensive pair that are from the same Olympics, a scorer and the skipper. Streit has the ability to help the team score while Seger, the most capped Swiss player, has the ability to shut down opponents top lines.
Sandro Bertaggia 1992 – Fausto Mazzoleni 1998
two defensive minded defensemen, who will be keeping the puck out of the net but still can provide some offensive support. Mazzoleni had three goals in the 1998 Olympics while Bertaggia had 2 assists in the 1992 Olympics.
Heinrich Boller 1948 (A) – Emile Golaz 1952
The 3rd pair features two defensemen from the Glory Days of Swiss Olympic Hockey. Heinrich or Hanggi Boller won bronze in his only Olympic appearance as a player, he later coached the 1956 Swiss team. Milo Golaz adds two goals fro his Olympic appearance.
Team Switzerland All-Time Goalies:

(Starter) Hans Banninger 1948
Goalie who led the team to a bronze medal, in a tournament that averaged 13 goals per game, Banninger had a remarkable 1.50 GAA in the 4 games he played, half of which were shutouts.
(Back-up) Martin Gerber 2002
Gerber is not the back-up by much, he kept the team alive with his 1.52 GAA and .958 SA%
Team Switzerland All-Time Biggest Snub:
David Aebischer 2006
Aebischer posted great stats in 2006, he gave up an average of 2.10 goals with a .940 SA%
Coach:
Bruce Boudreau
He helped a high flying Capitals team to a President's trophy with a questionable defense, hoping he can do the same here.
This Swiss All-Time Team is a strech to medal, let alone win the gold medal. The team has only medaled twice, 1928 and 1948, both bronze medals. For the team to be successful, Banninger and Gerber have to be rocks in the back. We need them to be able to stop a lot of shots. We also need the top line to perform like they did in 1948, Poltera scored 14 goals in the Olympic games. We also feature Eberle who is the all time goal scorer and Seger who Captains and has the most caps for the team.