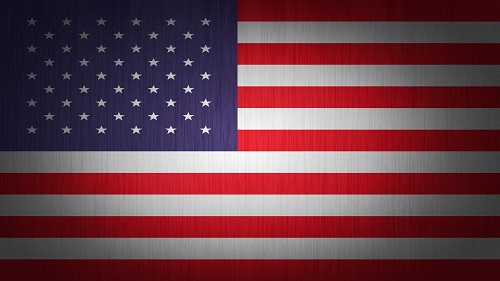 Imagine you are the general manager of your country's Olympic hockey team. You've been granted a time machine that allows you to go back to prior Olympics and bring players back to play for your team. Who would you choose to construct the ultimate team from your country? 
Here are the basic ground rules: 
-You can only choose players that have competed in the Olympics for the particular country. 
-No junior championships, no world championships, only the Olympics. 
-You must select the specific Olympic year of that player (e.g. 1998 Dominik Hasek) and once a version of the player has been selected, that player cannot be reused (ex: you can't take 1998 and 2002 Steve Yzerman). 
-Players can be from prior to the inclusion of NHL players in the Olympics (e.g. 1980 Jim Craig). 
You are tasked with putting together the best team possible. Select 12 forwards, 6 defensemen, and 2 goaltenders. Your line combinations matter and your defensive pairings matter. Everything matters in your quest for the Ultimate Olympic Gold Medal.
It's never easy trying to choose the best all-time team for any sport, let alone hockey.  For example, hockey fans could debate day and night on the best Detroit Red Wings or Boston Bruins all-time team without even coming close to similar rosters. So when it came to choosing the best players who have ever worn the stars and stripes on the ice, the task dawned on me to remember that there could easily be numerous all-time teams.  Many things have to be taken into consideration.  Without further ado, here is my best U.S Olympic team of all-time (The Olympic year the player participated in parenthesis):
Team USA All-Time Goaltenders:
Ryan Miller (2010)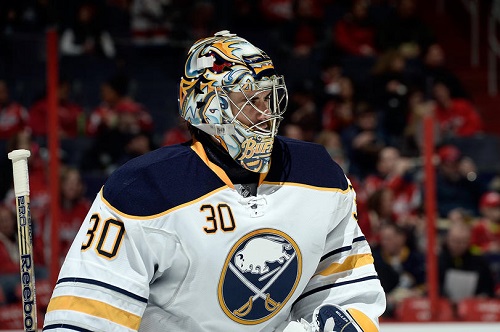 The only active goaltender on the list.  Miller knows how to put a team on his back.  In the 2009-2010 season, he won the Vezina Trophy.  His numbers that season were spectacular as he went 41-18-8 with a 2.64 G.A.A.  He also led Team USA to a Silver Medal that year in Vancouver.  He was so good, in fact, that he was named Tournament MVP despite finishing second.  No one thought the U.S would do well that year and he has people believing they could win this year.  He has the skills and ability to prove people wrong.  Just needs to figure out how to stop Sidney Crosby.
Tom Barrasso (2002)
Barrasso had an outstanding career by any standards and knows nothing but winning.  He won the Vezina at age 18 and won 2 Stanley Cups in his career.  The goalie made big saves when he had to and that contributed to his 369 career wins.
Team USA All-Time Defensemen:
Pairing One:
Chris Chelios (1998)
The person people thought could play until the age of 50 (played til 48).  You would not have to worry about him being out of shape as he had a great fitness routine.  Chelios was superb on the power play, and along with his offensive prowess was his ability tie up opponents as well.  Chelios was not afraid to mix it up with opponents either.  His skills and leadership make him a great addition to have to mentor younger players too.
Phil Housley (2002)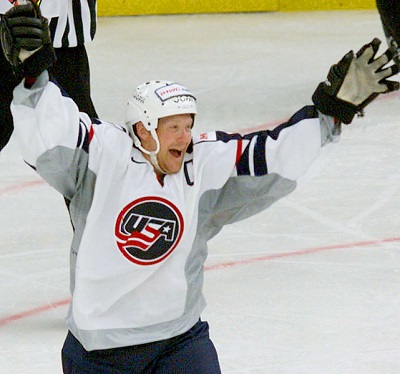 One of the most prolific scoring defensemen of all time.  Housley could have had better numbers if a better supporting cast was around at the start of his career.  Like Chelios, he too would be a great mentor for younger players.  Housely very well could be one of the most underrated players in league history.
Pairing Two:
Brian Leetch (1998)
Leetch was one of the best offensive defensemen not only among U.S. defensemen, but in the entire sport's history. He was great with the puck.  He had a slick sense of vision looking up the ice and knew where the puck had to be.  His skating ability made it very tough for the other team to defend against.
Gary Suter (1998)
Like Chelios, Suter was a fitness freak and was always in shape.  Known for big hits on Wayne Gretzky and Paul Kariya, he could take the body.   Suter had a great wrist shot to go along with his physical game.
Pairing Three:
Brian Rafalski (2002)
This defensemen could eat up large minutes of ice-time.  He was very crafty and swift with the puck.  Playing on big stages doesn't frighten him as he won 3 Stanley Cups.
Mathieu Schneider (2006)
Schneider would bring valuable big-time playing experience to the team.  If one of the top defensemen goes down, he'd step right in and play a lot of minutes including on the power play and penalty kill.
Team USA All-Time Forwards:
Line 1:
Keith Tkachuk (2002)
Tkachuk was one of the better goal-scorers of his time with quite a shot.  He was very lethal on the power play amassing 212 power-play goals in his career.  With his size (6'2, 235 lbs) he'd provide some physical presence to protect his speedy linemate, Patrick Kane.
Chris Drury (2006)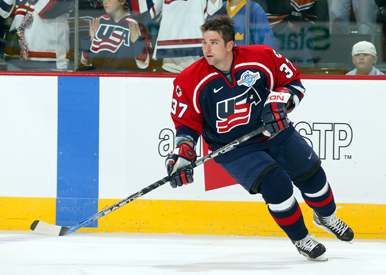 Drury was an accomplished athlete in his career, and  it actually started out in baseball where he won a Little League World Series in 1989, which included pitching in the final game.  In addition to a Stanley Cup with the Colorado Avalanche in 2001, he won the Hobey Baker and the Calder Trophy.  He was a great special teams player and an excellent two-way forward.  Drury was a natural leader and would be able to lead any team to prominence.
Patrick Kane (2010)
Kane has been a winner at an early age racking up 2 Stanley Cups and an Olympic Silver Medal before the age of 25.  He makes everyone around him a better player and can score the big goals when needed, or set up his linemates equally as well. He's got one of the slickest set of mitts in the game and can make any goalie look silly.
Line 2:
Doug Weight (1998)
Weight scored close to 70% of his goals when playing at even strength, which certainly says something.  Putting him the power play unit with the top talent on this roster could yield some interesting results.  Despite his small size, he was physically gifted.
Pat Lafontaine (1984)
I'm forced to choose the 1984 version of LaFontaine This was before injuries, namely concussions forced him to retire early.  If not for injuries, he would have led all American born skaters in every statistical category.  He averaged more than a point per game in his career.  Lafontaine was very good at faceoffs and he could do it all offensively.
Brett Hull (1998)
Hull is on this list in the strangest of ways:  He was actually born in Canada! However, his father, Bobby played for the Chicago Blackhawks back in the day, and  Brett has dual Canadian-American citizenship.  He's one of the greatest scorers of all time, so putting him on the roster is a no-brainer. He is best remembered for his controversial series-winning goal of the 1999 Stanley Cup playoffs against the Sabres.  Like Roenick, he too likes to run his mouth and is very outspoken.  Hull Had a knack for scoring goals and was nicknamed the 'Golden Brett," a play off his father's nickname "The Golden Jet."
Line 3:
John Leclair (1998)
With his big size (6'3, 226 lbs) he would be great at parking himself in front of the net. Leclair  could skate and drive to the net and was a consistent scoring threat.
Mike Modano (2002)
If it's one thing this American team is strong at, it is its depth down the middle.  Modano can be argued as one of the best American players of all-time.  He was very much an offensive threat with his great speed and a good leader for a Dallas Stars franchise that had seen little success.
Bill Guerin (2002)
Guerin had a knack for scoring goals with 429 in his career.  In addition to goal scoring, he had a physical game to him as well with 9 seasons over 100 PIMs.
Line 4:
Neil Broten (1980)
The only member from the 1980 gold medal team to make the list.  One of a few players from that team to have somewhat of a lengthy career in the NHL.  He was known  more for his play-making abilities than goal-scoring, but would do well with the speedy Jeremy Roenick and equally skilled Tony Amonte. Plus, he'd be able to impart some of the experience of winning gold as the underdogs that had to come back from a deficit in basically every game.
Jeremy Roenick (1998)
Roenick not only loved to run his mouth but he too loved to score.  His skating skills were top notch in his prime and he had a quick release for his shot.  With Tony Amonte on his line, the two could do some serious damage together.
Tony Amonte (1998)
With the familiarity of playing with Roenick, this 4th line would be a surprise to many teams.  Amonte had very good stick-handling skills and playmaking ability.  While he may not have been a Pavel Datsyuk, his skills would make any hockey fan excited.

Team USA All-Time Coach:
Herb Brooks (1980)
Perhaps the greatest American hockey coach of all-time.  Brooks took a bunch of collegiate players and won gold in the 1980 Olympics.  He could inspire and get the most out of any athlete letting me believe he could go up against any country's all-time team and have success. His sense of vision helped prepare his team the best way he knew how.  He pushed his athletes out of their comfort zones and made them better men.
With Herb Brooks as coach, this team could win the gold medal.  This is a very talented group of athletes who are among the greatest of all time.  This team can skate, score goals, be physical and has a plethora of leaders on it.  While Canada's or Russia's team would be a tough matchup, it would be the strong goaltending that would help with beating those 2 powerhouses.
Love Reading About Hockey?

Subscribe to keep up-to-date with the latest and most interesting hockey news!
| | |
| --- | --- |
| | We hate spam just as much as you |