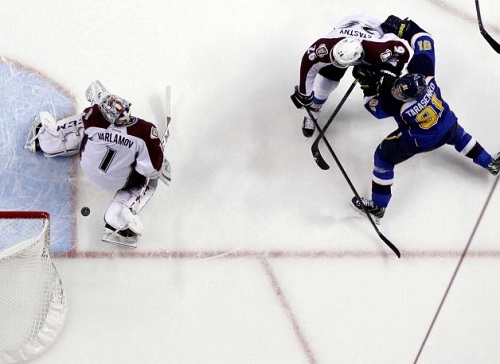 Suffering their worst loss of the season, the Colorado Avalanche went into St. Louis and were soundly defeated by the Blues Thursday night 3-7. This was the team's third loss in five games after a 12-1 start. During the course of the last five games, the Avs have played their worst hockey so far in this young season. The best take away from these losses is that even their worst games aren't all that bad.
The losses the Avalanche have taken so far this season have a combined final score total of 10 to 19. The Avs are getting outshot by their opponents and taking some really tough goals. Semyon Varlamov began the season 7-1 and has been in net for the last three Avalanche losses, posting a 2-3 record in his last five starts. Varlamov has some personal and legal problems going on currently, so he may not exactly be in a great place as a starter. His last three games haven't been … good.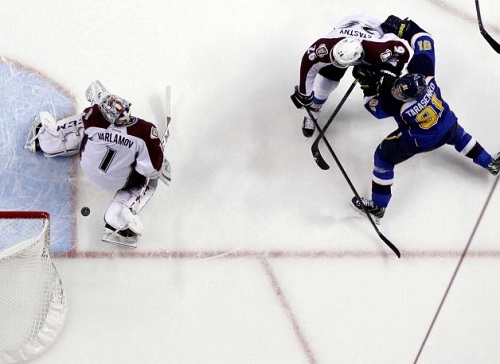 Varlamov has taken a step back in his last three losses. His reaction time has not only been slow, it has been costly. He has faced some pretty good teams that outshoot the Avalanche seven out of ten games. He isn't an amazing goalie and everyone should've remembered that despite the 7-1 start for him. He has been better this season, but we are now seeing the Varlamov of old, which still isn't half bad if you forget about his last three losses in five. He only faced six shots Thursday against St. Louis after J.S. Giguere gave up three goals to start the game, Varlamov gave up two goals on those six shots faced.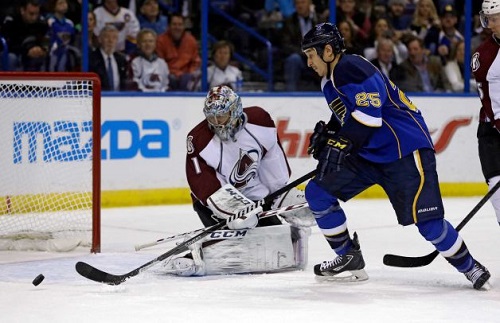 Giguere ended up back in the game to finish off the night by giving up two more goals. Giguere didn't take the loss though as Varlamov was responsible for the winning goal giving it up to a Patrik Berglund assist and Vladimir Tarasenko goal in the second period.
The Avs are doing fine offensively; they just haven't come out on top in their back to back road losses. There isn't any cause for concern so long as they can keep the games close. The Avs rank fifth in goals per game, St. Louis happens to be ranked third in that category. The Avs have just lost some bad games to Carolina and Nashville and were pummeled by St. Louis.
Don't hit the panic button quite yet. The Avs have the second best record in hockey at 14-4 wedged between Anaheim and Tampa Bay. Colorado put up 28 points and are second in the Western Conference thanks to the goaltending thus far and great production by Matt Duchene, Paul Stastny, Gabriel Landeskog, Ryan O'Reilly and PA Parenteau.
Things are still going well for the Avs and two losses are hardly any concern so long as it doesn't become an ongoing trend of the goalies giving up bad goals on mental errors or slow reaction. The Avs next five games happen to be against teams that are in the top four of the Western Conference divisions: Chicago, Phoenix, St. Louis and Los Angeles. They have to beat the Florida Panthers on Saturday so they can at least guarantee that they come out of their next five with at least one win.
The Avs are going to be thoroughly tested over the next two weeks in conference. It is time to cement their place and shake the stigma that they are a soft team when the going gets tough in seasons past.