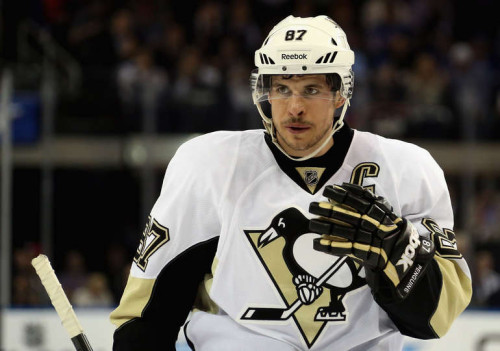 When it was first reported by the QMI Agency late Tuesday night that Sidney Crosby has been arrested in Ottawa, many were eager to see how social media would react to such an interesting story.
Back when Flyers' captain Claude Giroux was arrested in July for repeatedly grabbing the buttocks of a male cop, Twitter went into frenzy, with many users coming up with clever and hilarious reactions.
After Ottawa Police Chief Charles Bordeleau stated reports Sidney Crosby was arrested last night were "not true", many hockey fans were disappointed.
That doesn't mean there weren't some great reactions to this false story on Crosby's arrest.
I don't know why it's so surprising that Sidney Crosby got fake-arrested.. I mean, he gets fake-injured all the time

— Patrick Kane (@DrunkKane) September 3, 2014
(Sorry I'm hung up on this Crosby thing. I worked at a newspaper for 9 years. Level of incompetence to allow that story to publish = epic)

— Greg Wyshynski (@wyshynski) September 3, 2014
Somewhere in Ottawa, poor Chris Kunitz is serving Crosby's jail time while Crosby enjoys a ski vacation with his winger's wife.

— Bonk's Mullet (@BonksMullet) September 3, 2014
YKNOW CROSBY WOULD NEVER DRIVE SOME SNOTTY EUROPEAN CAR LIKE A PORSH EH HE PROLLY DRIVES A BEAUTY PICK UP TRUCK BUILT IN ONTARIO!!!

— Don Cherry Parody (@DonCherryParody) September 3, 2014
https://twitter.com/SensReporter/status/507175751624310784
Here's the picture that convinced the Sun network to run the Crosby story. Seems legit to me. pic.twitter.com/6D0XSu3I1D

— Marc Dumont (@MarcPDumont) September 3, 2014
But seriously, there's only one person who can put Crosby in jail and it's Brandon Dubinsky…

— Greg Wyshynski (@wyshynski) September 3, 2014
unlike crosby, when giroux was in ottawa, he was clutch.

— 🦖 ryan lambert 🦕 (@twolinepass) September 3, 2014
Pretty disappointed at Sidney Crosby for not getting arrested this morning

— Bruce Arthur (@bruce_arthur) September 3, 2014
Too bad Crosby's arrest never actually happened. KHL was already gearing up its annexation troops to free him from fascism #SaveChildren

— Slava Malamud (@SlavaMalamud) September 3, 2014
I'm stillbpicturing Crosby in the drunk tank talking to some bum, "wingers…they said they'd give me wingers…"

— rich (@atrichmiller) September 3, 2014
How do you screw up a story about Sidney Crosby being in jail? Either he was there or he was't.

— Steve "Dangle" Glynn (@Steve_Dangle) September 3, 2014
can definitely confirm that sidney crosby was not in Boston or Pittsburgh during the 2013 Eastern Conference Finals

— 👑💧 (@jeffisrael25) September 3, 2014
Ottawa police scoreboard:
Claude Giroux 1
Sidney Crosby 0

— Ian Mendes (@ian_mendes) September 3, 2014
And with that, Billy the intern's career with the Ottawa Sun came to a screeching halt. #CrosbyArrest

— Greg Wyshynski (@wyshynski) September 3, 2014
https://twitter.com/draglikepull/status/507157074783260672
Best comment from our Crosby post thus far:

"You don't see Ovechkin getting fake arrested."

— Mike Halford (@HalfordTSN) September 3, 2014
We <3 you @ryanwhitney6 – https://t.co/B6v4wmUFhv

— Greg Wyshynski (@wyshynski) September 3, 2014
Love Reading About Hockey?

Subscribe to keep up-to-date with the latest and most interesting hockey news!
| | |
| --- | --- |
| | We hate spam just as much as you |