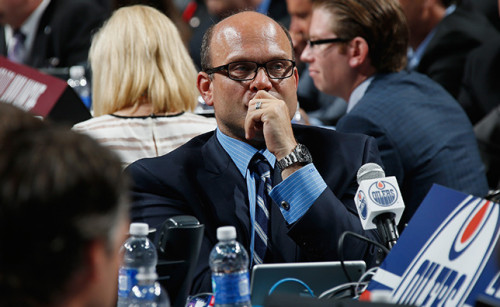 As the Edmonton Oilers prepare to face the Colorado Avalanche tonight, many questions surround the team as to what this team will look like after the NHL trade deadline 9 days from now. The Oilers will be sellers at this deadline, as once again they find themselves near the bottom of the standings in February. It has been a disappointing season for the Oilers as they struggle to better last year's record. Visually they have been more competitive and have been in a lot of close games. However, injuries have shown the Oilers lack of depth, especially at the defense position and also at center. Despite some people saying the Oilers could trade RNH due to their top end center depth, it's still a bad idea. Peter Chiarelli knows what this team needs, and his goal at this trade deadline is to provide himself with trade pieces and space to use this offseason. Let's look at the likely Oilers to be traded at this year's trade deadline.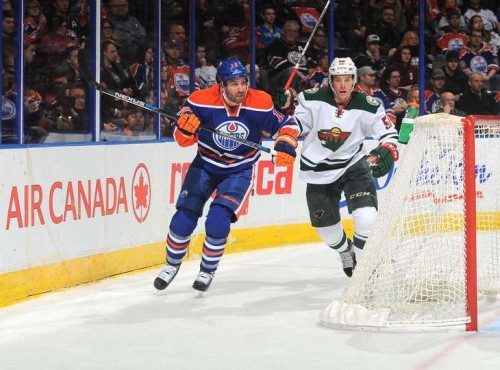 Teddy Purcell, RW, 4.5M cap hit, UFA next season
Teddy Purcell has performed well at times this season in the top 6, mostly alongside Taylor Hall and Leon Draisaitl posting 31 points in 59 games and 1.72 5v5 pts/60. He has proven that he can still contribute offensively in a scoring role, but still has defensive deficiencies in his game. He has been a secondary option on the penalty kill for the Oilers, something he has added to his game since coming to Edmonton. It is very likely he gets traded to a contender looking for offensive depth on the right side perhaps for a 3rd round pick.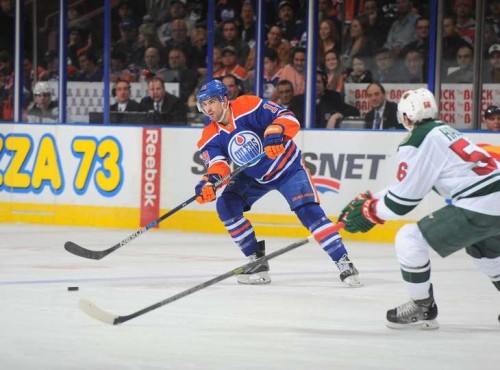 Justin Schultz, RD, 3.9M cap hit, RFA next season
Oiler fans can't wait until the trade deadline comes just to see Schultz go at the deadline. At this point in his career he can only be described as a reclamation project. He never lived up to his full potential that he showed turning pro when he won the AHL's best defenseman award for his work in half a season and posted decent numbers in the NHL shortened season. His lack of offense over the past few seasons combined with his poor defensive play has resulted in fans turning on him and you can see his lack of confidence on the ice when he plays. Despite these facts, the rumored market for Schultz is better than expected, with some eastern teams interested. I could see the Oilers retaining 50% salary on Schultz just to make a trade happen, getting a 4th round pick or more out of it. Either that or another reclamation projector bad contract coming Edmonton's way. The New York Rangers wanted Schultz coming out of college; could they be interested in seeing what Schultz is like over the last 20 games as a possible replacement to Keith Yandle who is a UFA at the end of this season?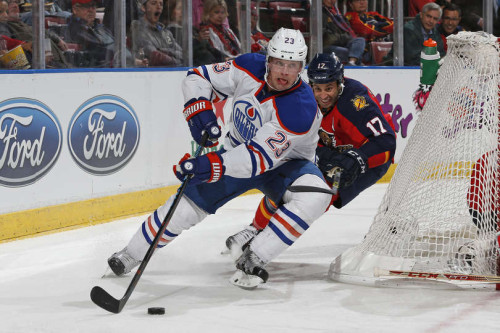 Matt Hendricks, LW/C, 1.85M cap hit through to 2016-17 season
Matt Hendricks has been a soldier for the Oilers this season, never taking a shift off and playing with grit and intensity that the Oilers need more of. He is a veteran player and a good leader, so why would the Oilers trade him? Really, they shouldn't. He is a relatively cheap bottom six player who is the anchor of their penalty kill, but with everything he brings to the table he could sought after by many NHL teams looking to increase their depth. The Oilers could be convinced to trade him if the offer is high enough.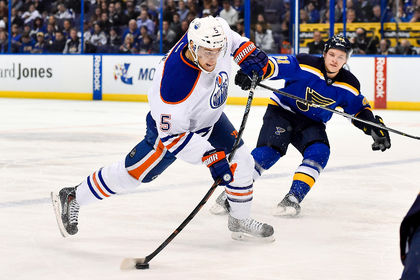 Mark Fayne, RD, 3.625M cap hit through to 2017-18 season
Mark Fayne has had an up and down season this year for the Edmonton Oilers with the low being placed on waivers and playing 4 games in the AHL and the high being more recent where Fayne has been a steady player alongside Andrej Sekera or Darnell Nurse. Fayne like Hendricks is useful to the Oilers as he is an NHL calibre right shot defenseman, something they need more of. He isn't a top pairing D-man, but definitely is a useful one as it is still not so long ago that he was a regular player on the Stanley Cup Finalist New Jersey Devils in 2012. I think it's in the Oilers best interest to keep Fayne and acquire a top right hand shot defenseman like Hamonic or Shattenkirk that he could play behind, but at the same time defensemen's value is the highest at the deadline. Could the Oilers trade Fayne for a younger defenseman to a team that may want more of a veteran presence for the playoffs? If Ben Lovejoy can be traded for Simon Despres, is it possible the Oilers trade Fayne plus for Sami Vatanen? The Ducks may not to be able to afford Vatanen and Lindholm in the offseason, and with Josh Manson's emergence, Vatanen may be available. Or if Fayne can net a 1st round pick, is that enough value to trade Fayne? I think the most likely scenario is Fayne gets retained by the Oilers for next season.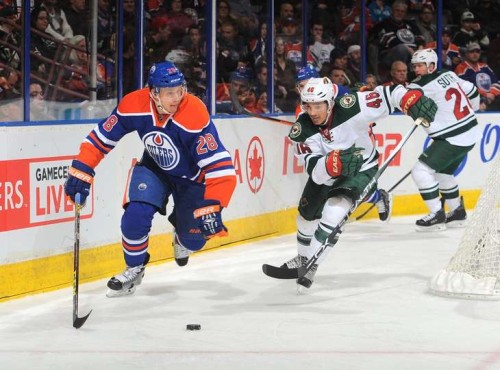 Lauri Korpikoski, LW, 2.5M cap hit through to 2016-17 season
Lauri Korpikoski is a gritty but expensive 4th line forward who is a solid penalty killer, however is not liked by the advanced stats community. He is 7th worst in the NHL in Corsi % among forwards with at least 500 minutes played at 42.1%. He still gets favored over some bottom 6 players in Edmonton by the coach and has put up some offense in spurts this season, however I think it's in the Oilers best interest to offload him if they can at the deadline. The Oilers have internal options that can replace him who are much cheaper, like Jujhar Khaira.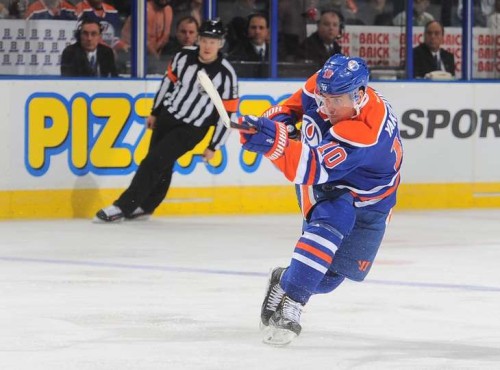 Nail Yakupov, RW, 2.5M cap hit through to 2016-17 season
Nail Yakupov is a highly polarizing player in Edmonton. His detractors argue he hasn't provided the offense you expect a first overall pick to have, and he lacks any defensive acumen. His supporters argue that he never has had a fair shake to play alongside offensively gifted teammates, and in the limited time he has that he has posted good offensive numbers and provides grit that the other scoring forwards on the Oilers lack. I think there is some truth to all of these statements. Yakupov has to find consistency in his game and has talent to be a top 6 forward, but hasn't always delivered enough to remain in such a role. I'm not sure he gets the chance in Edmonton to fully realize his potential and that's why they could trade him to another organization. However, I think Yakupov stays past the deadline. Purcell is likely to be traded and Yakupov could get his last chance to show that he can produce offense as a top 6 forward in the last 20 games this season, or until RNH comes back from injury.
I believe it will be a fairly active trade deadline for Peter Chiarelli and the Oilers, with at least 3 of the listed players getting shipped out at the deadline. There may be some prospects on the farm also moved out, but that's more likely to happen in the offseason. As long as the Oilers can get a good return on the players they do ship out, they will be well setup this offseason to make the moves necessary to go for the playoffs next season.