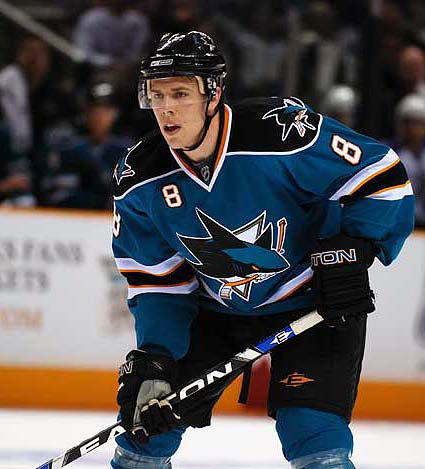 With the lockout still going strong and the first two weeks of the regular season lost as a result, players continue to migrate from San Jose to play in Europe. On Wednesday forward T.J. Galiardi signed a contract with the Bietigheim Steelers in Germany's second-tier league; and fellow forward Tommy Wingels also signed a contract with the Kovula "KooKoo" (best team name ever) in Finland's second-tier league. Then on Thursday Joe Pavelski confirmed that he will be joining the Dinamo Minsk in the KHL, becoming just the third American born player to play in the Russian based league.
There are now eight Sharks players in Europe including Joe Thornton and Logan Couture (Switzerland); Jason Demers (Finland); Michal Handzus (Slovakia) and Douglas Murray (Sweeden). That's not an insignificant number, in fact only the Boston Bruins have more players overseas right now.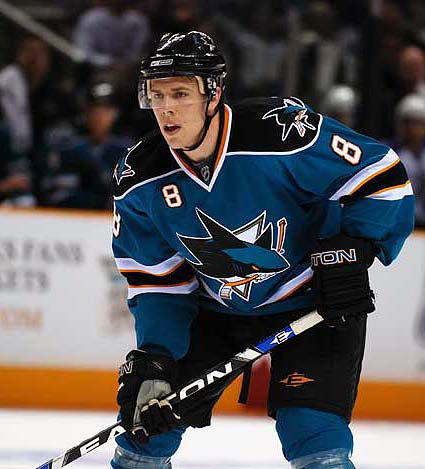 As I pointed out in my last article, my question now becomes how this migration overseas will affect the Sharks' locker room. Will the players that stayed home and maintained their faith in the league resent those who went to Europes? Will Joe Thornton have the sense of loyalty he needs to lead the Sharks when he returns? What happens if one of our young stars such as Pavelski or Couture suffers a season ending injury?
Every time I see another player sign a contract in Europe I feel like I'm taking a slash to the gut. Not only is it a constant reminder of how upset I am about the lockout, but I also begin to question how much these players I've grown to love really care about their team and fans.
I know I'm acting like a jealous girlfriend, but I just can't help it. My team has become like family to me, well a family that I've never actually met, but I'm sure you know what I'm talking about. After watching every game, every interview, and every lifestyle piece I feel like every player is a part of me and I don't want to lose that. I just pray that this lockout will end as soon as possible, and I'll have my whole family back together in time for Thanksgiving.