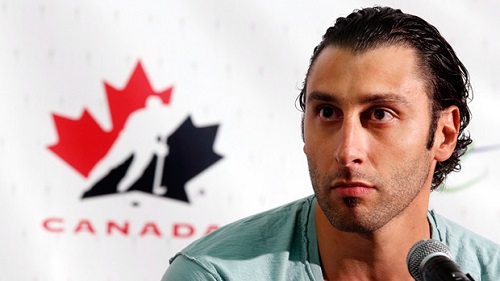 It was seven full weeks of silence from Roberto Luongo and everyone was itching to hear his take on the on-going goalie drama in Vancouver. It was June 30th when the whole goalie landscape in Vancouver shifted the other way. Up until June 29th, Cory Schneider was the man in Vancouver and he was going to be the goalie of the future and then with a blink of an eye and a drop of a grenade, Mike Gillis trades the "goalie of the future" to New Jersey in exchange for the 9th overall pick (Bo Horvat).
Just like that everything changed and then for many days, Luongo went into silence. Many thought he wouldn't report to training camp, or still request a trade, and then finally last weekend, James Duthie of TSN had an exclusive interview with Roberto Luongo and the fog was cleared. James Duthie asked the pressing question everyone wanted to know, if he was returning to the Canucks in September for camp. "Yeah, no doubt; I mean, I have a contract. I plan to honor it. I think there's a lot at stake for me this year, you know. First and foremost, I want to re-establish myself as one of the top goalies in the League," Luongo said. After hearing that, if you listened closely, you could hear Mike Gillis breathing a sigh of huge relief.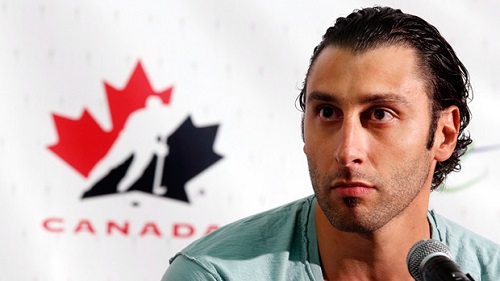 My initial reaction to hearing he would be honoring his contract was "did he have a choice?", because he didn't really. But then Luongo revealed something else that surprised me a little bit. He explored a possibility of leaving 35 million dollars on the table and voiding his contract. Something I thought he would've done after the deadline when he never got traded then. Roberto obviously deserves better after what occurred this summer.
Mike Gillis is a lucky man to have Luongo back at Training Camp this season and let alone him WANTING to go back. Because if I were Luongo, after Schneider got traded, I would've been demanding a trade out of Vancouver for the stuff Gillis pulled in the off-season. How can a GM go from "Schneider is our goalie of the future" to "Luongo has always been our starter", like come on get real Mr. Gillis. So now the dust is settled, Roberto Luongo will be on the Vancouver Canucks this season and he will be the starter…again. But if I were Luongo, I wouldn't want to be playing somewhere I am not wanted, or haven't been wanted for a year. Again, that's just my two cents.
Love Reading About Hockey?

Subscribe to keep up-to-date with the latest and most interesting hockey news!
| | |
| --- | --- |
| | We hate spam just as much as you |