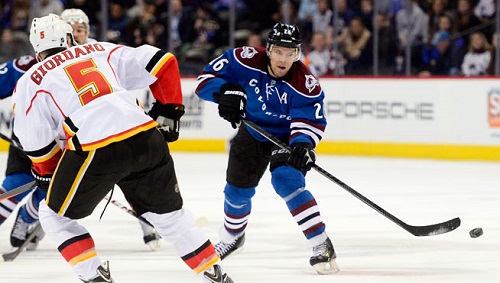 Cap Space – $23.3 million
The best non-game-action day on the NHL Calendar is the first day of free agency. Although the "this could be one of the most frenzied first day of free agency in awhile" phrase gets thrown around almost every year, this year it could actually be the case. With the NHL introducing a "free agent interview period" this year (started last Wednesday), it could mean an avalanche of early afternoon signings on July 1st. There could also be a decent amount of trade activity (we've already seen Jim Benning in Vancouver and Steve Yzerman in Tampa Bay do some wheeling and dealing), with Ottawa's Jason Spezza being the big name in the rumor mill.
After a Stanley Cup Finals run that fell three wins short of a NYC summertime parade, the Rangers have a few holes they'll need to fill if they hope to continue being a championship contender. Assuming they keep all four of their restricted free agents (Chris Kreider, Mats Zuccarello, Derick Brassard, John Moore) with fair raises (we'll say about $10 million to keep it to a nice round number), and either Jesper Fast or JT Miller stay with the Blueshirts full-time, that leaves roughly $13 million to bring in three forwards and one defenseman. Here are the top three needs the Rangers have to address in the coming days and weeks:
Second Line Center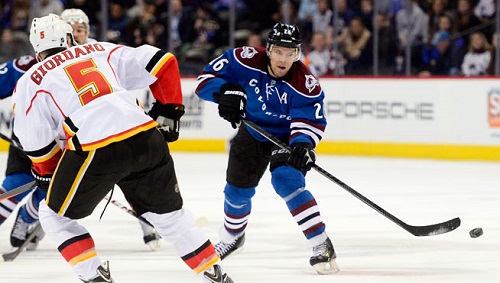 There's no doubt that the Rangers biggest need is a second line center. After buying out Brad Richards, it left a very important position vacant on the roster (although some will argue that position was vacant even when Richards was a part of the squad). The problem is that this year's class of free agents at center has a very good top prize, but then there's a drop off in quality after that. Paul Stastny is the crème de la crème among the centers, but the list of suitors for him is long. The 28-year old is going to want a raise from his previous salary of $6.6 million with Colorado, and I'm not sure how far north of $7 million per year he's worth. With the amount of teams interested, that number could go up very quickly. Jason Spezza and San Jose's Joe Thornton are available via trade, but the Rangers don't have the pieces to make that caliber of a move.
Mike Ribeiro could be an excellent Plan B. He's a face-off stud, can run a power play, and his playmaking abilities would complement Martin St. Louis very well. According to Arizona Coyotes GM Don Maloney, he was bought out of his contract due to behavioral issues and not financial reasons, so that causes some hesitation. A guy like Michal Handzus, (who has shown he can play with top talent in Chicago), or a guy like Dave Bolland (looking for a bigger role) are also names that the Rangers might consider.
Penalty Killer / Shutdown Guy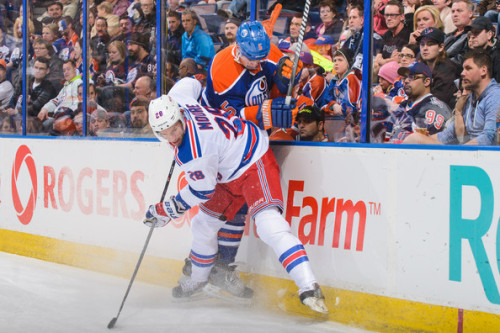 With the contracts of Dominic Moore and Brian Boyle expiring, this is a big need. With Boyle wanting more of an offensive role, he's gone. Ideally, the Rangers bring back Dominic Moore, who played his role very well, and stepped up beyond that when called upon. If the Blueshirts can't bring back the 2014 Bill Masterton Trophy winner, some other names that could garner interest are Steve Ott (who would also bring an edge), Jay McClement (he's made a career of being a quality fourth line/shutdown guy), Marcel Goc (he would replace the face-off ability they lost in Boyle), or Vernon Fiddler (a guy who can provide a solid mix of what they need in their bottom six forwards). With the trade of Derek Dorsett to Vancouver, and Dan Carcillo being a free agent, no regular member of the Rangers excellent fourth line is currently on the roster.
Second Pairing Defenseman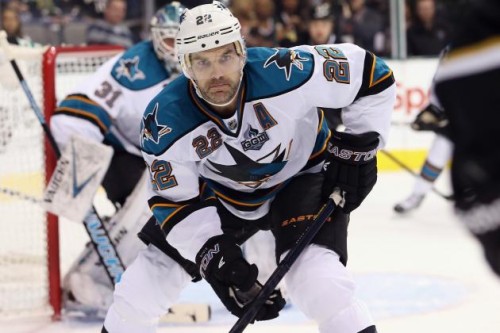 There's no doubt that the Rangers have one of the deeper bluelines in the NHL. It's one of the biggest strengths of the team. In order to have it keep it that way, filling the hole left by Anton Stralman's departure will be high on Glen Sather's list. It doesn't look like bringing the Swedish defenseman back will be an option, and having a youngster like a Conor Allen or a Dylan McIlrath step in is a risky proposition (although one of them could likely see a good amount of time in the Big Apple this year). A name that has been mentioned a few times in the past week has been Dan Boyle.
The best days are behind the 37 year old, but a second-pairing role would be a good fit for both sides. The problem is, like with Stastny, Boyle has many interested parties. Matt Niskanen will be out of the Rangers price range for sure, but guys like the recently bought-out Christian Ehrhoff (going to a contending situation from Buffalo would give him a spark), Stephane Robidas (he would also give the Rangers a hard shot from the point on the power play), or Kyle Quincey (at 28, he still has some good years in front of him) are other names that should get some consideration.