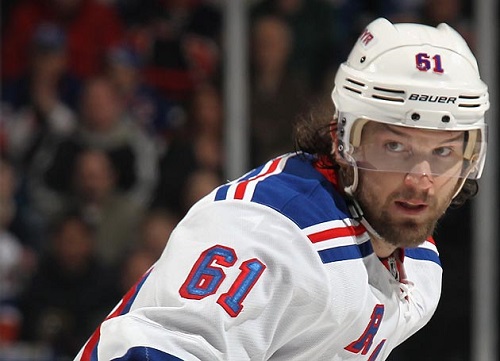 No, he's not back just yet, but Rick Nash is on the right path to return from a concussion that has kept him out over a month (and counting). On Wednesday, Nash received clearance by doctors to skate with the rest of the team in practice. He had been skating by himself the previous four days. "I'm a little slow, a little out of shape, but the important part is I feel good otherwise," said Nash after Wednesday's skate. Before getting injured against the Sharks, Nash had three assists in three games.
The Rangers will obviously be glad to have one of their most dynamic and prolific scorers back in the line-up, but two things immediately come to mind now that his return is looming. The first is that they need to be absolutely certain that Nash is ready. Don't make the same mistake their division-rival Penguins made with Sidney Crosby in bringing him back too soon. Nash has been out for well over a month and is practicing symptom-free, which is very encouraging. But the most important thing about returning from a concussion is making sure you've gone symptom free for as long the symptoms lasted. An extra game or two to make sure all of the cobwebs are gone would be more beneficial than detrimental in the long run.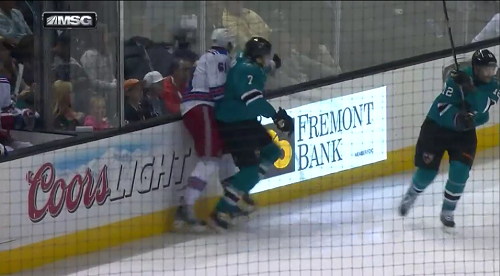 The second thing that comes to mind is who will the Brampton native play with upon his return. One of the top lines consists of Chris Kreider, Derek Stepan, and Mats Zuccarello, and it should NOT be broken up. They are clicking as well as any Rangers line has in the past few seasons. That brings us to the next line. Nash can be eased back in, but he's going to get back to Top-Six minutes before you know it. The other candidates for the other top line are Ryan Callahan, Brad Richards, and Carl Hagelin. Which of these guys get demoted? Richards has played well thus far, and he was the only guy producing for them earlier in the season. Suggesting Ryan Callahan not be among the Top Six borders on blasphemy. As for Hagelin, ever since he's returned from his shoulder injury, he's provided a spark that was painfully missing from the Rangers prior to his return, and the rest of the team feeds off of his energy. Sure, most teams roll three lines consistently with the fourth line being more of a shutdown/grinder line, but the phrase "Top Six Forward" exists for a reason.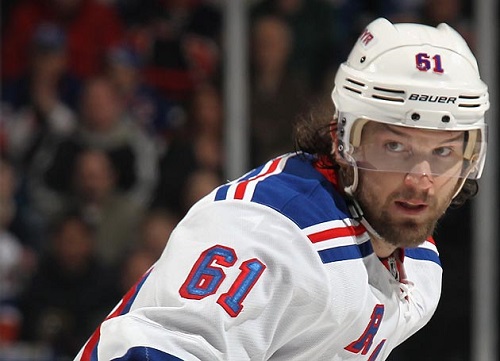 Having to decide which of your quality players won't be a part of your top offensive lines is a good problem to have. The biggest problem they have at the moment is getting a win in Monteal Saturday night. The Blueshirts are on an 0-7-1 losing streak at the Bell Centre. Cam Talbot will be starting, which will have given Henrik Lundqvist four full days off when he likely returns against the Los Angeles Kings on Sunday.