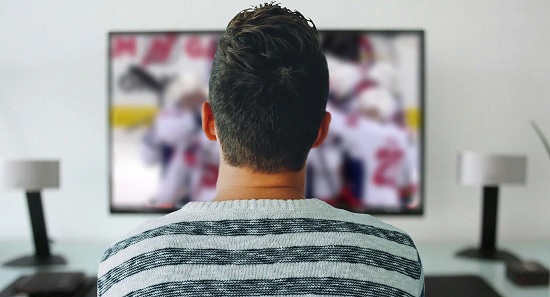 Monday's Canadiens vs. Lightning Stanley Cup Final Game 1 averaged a 0.8 rating and 1.57 million viewers on NBCSN (1.67 million including additional streaming data not tracked by Nielsen), down 25% in ratings and 26% in viewership from Stars vs. Lightning on NBC last year, which aired on a college football Saturday in September (1.1, 2.12M), but down 71% and 70% respectively from Blues vs. Bruins on NBC in 2019, which aired on Memorial Day (2.9, 5.25M).
Tampa Bay's win, which peaked with 1.78 million viewers, ranks as the lowest rated and least-watched Stanley Cup Final opener since 2007 (Senators vs. Ducks: 0.5, 769K), with the caveat that all-but-one of the previous games aired on NBC, rather than NBCSN. The last opener to air on NBCSN (then Versus) was Penguins vs. Red Wings in 2008, which drew a 1.2 and 2.35 million.
Last Friday's Islanders vs. Lightning semifinal Game 7 averaged 1.92 million on NBCSN, easily the network's largest NHL audience since 2019. Compared to the previous third round Game 7 in 2018 — Capitals vs. Lightning — viewership fell 26% from 2.58 million.
The other third round clincher, Golden Knights vs. Canadiens Game 6 last Thursday, averaged 1.26 million on USA Network.
Entering the Cup Final, the Stanley Cup Playoffs averaged 914,000 viewers across NBC's TV and digital platforms — up 8% from last year in the "bubble" but down 22% from 2019. Keep in mind the NBC broadcast network aired just nine games entering the Final, two fewer than last year and five fewer than 2019. Including Monday's Game 1, the postseason is averaging 924,000 viewers (+7%).
This year's Stanley Cup Final is the first since 2011 to involve a Canadian team. Game 1 of that year's Bruins vs. Canucks series drew a 2.7 and 4.56 million on NBC, while the first game on cable — Game 3 — averaged a 1.6 and 2.76 million on Versus. A full list of Stanley Cup Final ratings dating back to 1999 is available here.