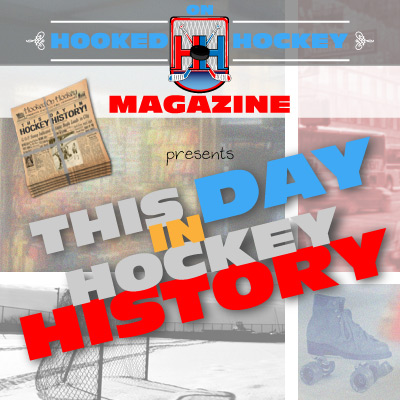 Happy April Fools' Day! In honor of this fun day, one of the facts listed below is a bunch of bologna! Figure out which one…Today in soccer history, Gordie Howe does some work, a thrashing of one of the worst teams ever, a player you may have never heard of sets a team record, an incredible streak of failure for a Hall-of-Fame player, and a team that didn't like to end games in regulation.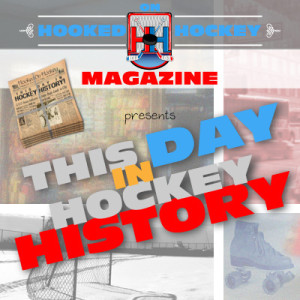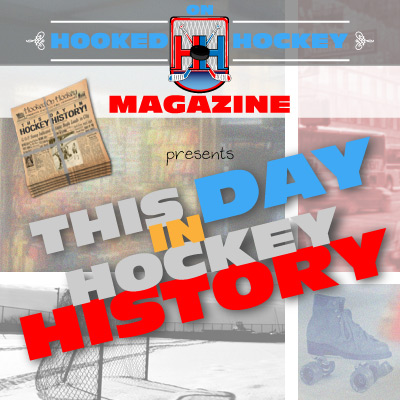 April 1, 1954 – In a 6-5 Game 5 win over the Leafs in their semi-finals matchup, Detroit's Gordie Howe set a playoff scoring record by picking up a hat trick and adding four assists! Despite Gordie's heroic performance, the game had to be decided after 21 minutes of overtime, with Ted Lindsay scoring the game winner.
April 1, 1976 – The Flyers recorded 62 shots to beat the Capitals 11-2 (remember how bad they were in their early years? They went 11-59-10 that year, just three more wins that their previous, inaugural year). The win extended Philly's team record winning streak to 19 games. Also, Bobby Clarke picked up five assists, another team record.
April 1, 1998 – New Jersey's Krzysztof Oliwa (say that name three times fast) picked up a major penalty in a 3-1 loss to Carolina to set a new Devils' record for most penalty minutes in a season. Oh, and he was just a rookie when he did it! The penalty gave him 284 for the season, one more than Ken Daneyko had in 1988-89. Oliwa was nicknamed the "Polish Hammer," which was either because he was a strong, intimidating Polish player or because it sounded awesome and was available because he's pretty much the only Polish player to have played in the NHL (Wojtek Wolski, currently with the Capitals, is actually Polish).
April 1, 2002 – Ken Daneyko must have been pretty broken up about having his record eclipsed…so broken up that he went 246 consecutive games without scoring a single goal! That's three straight seasons without a goal. In a Devils' 4-2 loss against the Islanders, Daneyko's failure to put one in the back allowed him to pass Rich Pilon for the longest goalless streak. But in those players' defense, they were given NHL contracts for their tough, physical defensive play rather than their goal-scoring abilities. Despite scoring a paltry 36 goals in his 1,283-game career (a team record), Daneyko won three Stanley Cups with the Devils and has his #3 number hanging from the rafters in New Jersey.
April 1, 2004 – In a 3-3 tie against the Capitals, the Boston Bruins became the first team in NHL history to play 30 overtime games in one regular season! That's basically every third game that went into OT. They could have lost every game and still picked up 30 points, which was good, because they won the division that year by just one point, their 103 beating the Leafs' 102 (and they finished only two points ahead of the Senators). They went an average 8-7-15 in extra time.
For those keeping score at home, did you figure out which fact was phony? It was the first one, the one with Gordie Howe. If you were counting, it would have been impossible for him to pick up seven points (3G + 4A) when his team scored six goals (a 6-5 win). The game actually ended 4-3. But Gordie did set a playoff record that day by scoring just nine seconds into the game, the fastest to start a playoff match (Lindsay also did record the game winner). He also did have an impressive two goals and an assist.
Source: Hockey Hall of Fame