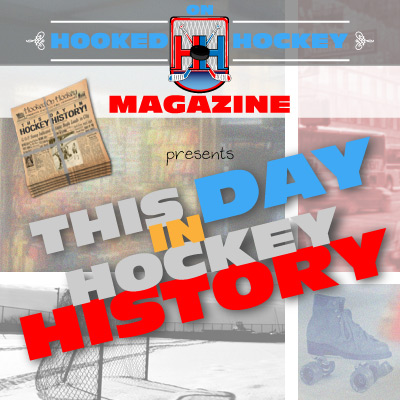 Quite an exciting day in hockey history: an Original Six franchise records its first Stanley Cup championship, another Original Six franchise records its first Stanley Cup championship…first in a streak of many, that is. Also, a few facts and great feats involving the LA Kings that are actually somewhat related, and a strike comes to an end with minimal damage.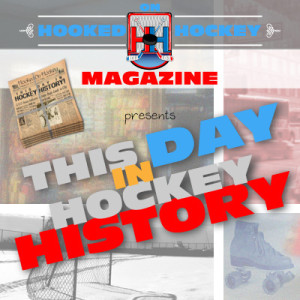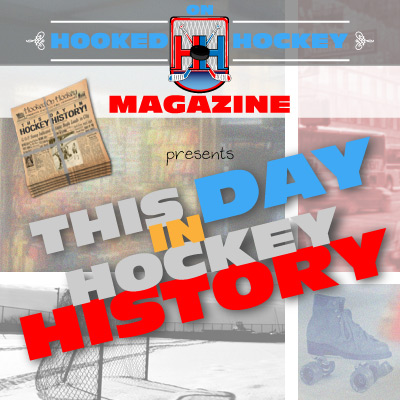 April 10, 1934 – Chicago beat Detroit 1-0 in overtime of Game 4 of the Finals for the Black Hawks' first-ever Stanley Cup championship. It was their eight NHL season.
April 10, 1956 – Montreal beat Detroit (sorry Detroit) 3-1 in Game 5 of the Finals to win the Cup. The championship marked the beginning of a five-Cup streak for the Canadiens. Yes, the Habs won Stanley Cups in five consecutive years from 1956—1960. How about sharing?
April 10, 1966 – Game 2 of the semi-finals between the Red Wings and Black Hawks became the first nationally televised hockey game in U.S. history. Gordie Howe stole the spotlight with a goal and three assists in a 7-0 Wings win (there you go, Detroit).
April 10, 1982 – The L.A. Kings came back from a 5-0 deficit against the Gretzky-led Oilers by scoring five goals in the third period to tie and finishing the job in overtime with a goal by Daryl Evans. The comeback against the first-place Oilers became known as the "Miracle on Manchester." The win gave the Kings a 2-1 lead in their best-of-five series, which they would win in five games. But they'd lose to Vancouver in the next round, but the Canucks got swept by the dynasty Islanders, so maybe it was good that they didn't have to get embarrassed.
April 10, 1990 – The Kings went into a downward spiral after being eliminated in the 1982 playoffs, but their team turned around when Gretzky was traded to the team. The Kings set a record by having three different players scoring hat tricks in a 12-4 win over Calgary in Game 4 of the semis – Tony Granato, Tomas Sandstrom, and Dave Taylor each scored three. Nope, Gretzky wasn't one of them, surprisingly.
April 10, 1991 – He may not have scored a hat trick in that epic game, but in a 6-1 win over the Canucks in Game 4 of the Smythe Division semis, The Great One scored a goal on this day to become the playoffs' all-time leader in goals scored with 93, passing former teammate Jari Kurri.
April 10, 1992 – The NHL and NHLPA announced the end of the NHL players' strike that had started just 10 days earlier. The NHLPA staged the strike so close to the end of the regular season because they knew the NHL would have to make a deal to get the playoffs revenue. Gutsy. The strike didn't cost the season any games.
Source: Hockey Hall of Fame