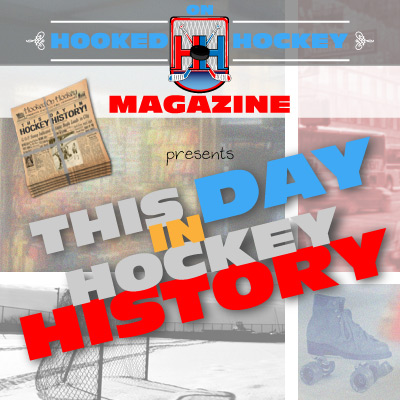 Today in hockey history, an historic franchise wins its first Cup, a dramatic playoff victory, Bobby Orr does some work, a goaltending playoff first, a great player who started his lengthy career with a bang, and a very notable coach sets a record a year before passing away.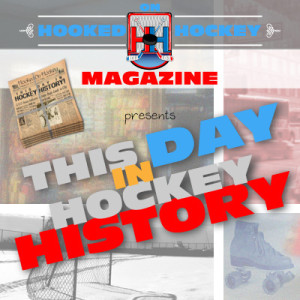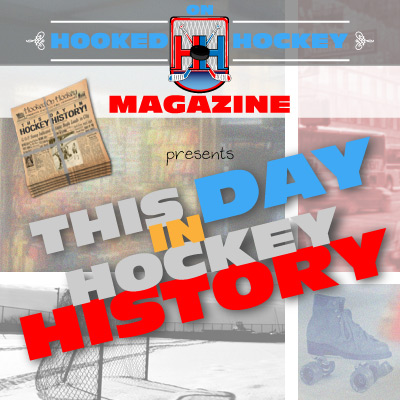 April 11, 1936 – The Detroit Red Wings, under the coaching of Jack Adams (who has a coaching award named after him), won their first Stanley Cup with a 3-2 over the Leafs in a best-of-five series. The win completed the list of Original Six teams to win the Cup; they may have been the last, but they now have the second-most Cups in league history.
April 11, 1964 – Bob Pulford scored a shorthanded goal…with just two seconds remaining in regulation to put the Leafs up 3-2 in Game 1 of the Finals over Detroit (aha, revenge!). It was the latest game-winning regulation goal in Finals history. Better than scoring two seconds into the first overtime period, which would have made everyone wait 15 minutes for an intermission.
April 11, 1971 – Bobby Orr became the first defenseman since 1922 to score a hat trick in the playoffs, doing so in a 5-2 Bruins win in Montreal in Game 4 of the quarter-finals.
April 11, 1989 – Ron Hextall…scored! He put the puck into the empty net when his team was shorthanded to give his Flyers an 8-5 win over the Capitals in Game 5 of the semis. It was the first goal by a netminder in playoffs history.
April 11, 1989 – St. Louis rookie Rod Brind'Amour (I didn't know he started with the Blues, either) scored his first NHL goal on his first NHL shot, in the playoffs no less! It helped produce a 6-1 Blues win over the Minnesota North Stars in Game 5 of the Norris Division semis.
April 11, 2002 – Roger Neilson coached the Senators to a 4-0 win over the Bruins to become the first coach in history to coach eight different NHL teams, in what was no-so-coincidentally his 999th career game behind the bench. He was the assistant coach at the time but was given the reins because the Sens had already been eliminated from playoff contention, and it was a gesture for a coach who was suffering from cancer. His last game was his 1000th game coached.
Source: Hockey Hall of Fame