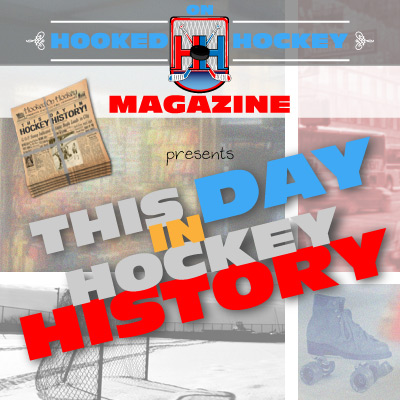 Today in hockey history, a sweep in the playoffs sets a milestone, a team scores a bunch of goals in a short period of time, another Gretzky record, a couple of teams that set records they might or might not be proud of, and one of the best teams in history sets a record.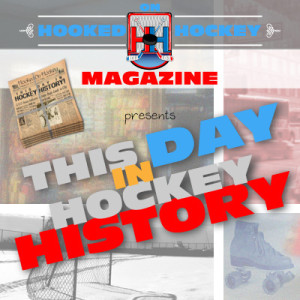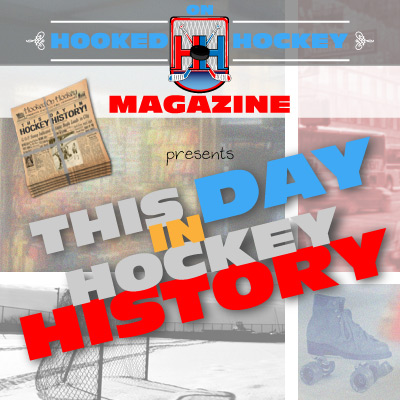 April 12, 1941 – For the first time since the NHL adopted a best-of-seven series for the Finals (as opposed to a best-of-five), the first four-game sweep in the Finals was completed, as Boston beat Detroit 3-1 to clinch the Cup.
April 12, 1979 – The Toronto Maple Leafs (yes, the Leafs) set a playoff record for the fastest three goals by one team, doing so in just 23 seconds. Darryl Sittler scored twice and Ron Ellis had the other in the first period of a 7-4 win over the Atlanta Flames in Game 2 of their preliminary round series. Must've confused the heck out of the scorekeeper.
April 12, 1986 – Wayne Gretzky, who we've already established as the all-time goals leader in the playoffs (and regular season), picked up two assists in a 5-1 Oilers win at Vancouver (Game 3 of the Smythe Division Finals) to pass Denis Potvin for the all-time playoff lead in assists with 103. He wasn't anywhere near done, though as he'd finish his illustrious playoff career with 260 assists (and 122 goals). Wow.
April 12, 1991 – The Red Wings and Blues had a fantastic "hockey" game, setting numerous playoff records: most penalties (66), most penalties by one team (they tied each other with 33…at least they shared), most penalty minutes in a game (298), and more PIM by one team (Red Wings had 152). They broke the penalty records set by the Kings and Rangers a few years earlier. Oh, the Blues won 6-1, not that it was important or anything.
April 12, 1996 – Detroit set an NHL record by winning their 61st game of the season (in a 5-3 win over the Blackhawks), and they'd finish with 62 (62-13-7). That's more than three quarters of the entire season, during which they had two nine-game winning streaks and a 13-game unbeaten streak (12-0-1). They passed the 1976-77 Canadiens for the record, and they also tied the 1975-76 Flyers with their 36th win at home…they went an amazing 36-3-2 at home. You can definitely say that fans got their money's worth. They didn't win the Cup, though.
Source: Hockey Hall of Fame
Love Reading About Hockey?

Subscribe to keep up-to-date with the latest and most interesting hockey news!
| | |
| --- | --- |
| | We hate spam just as much as you |