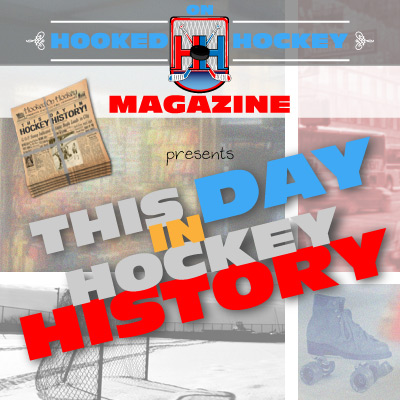 Today in hockey history, a bunch of Stanley Cup Championships, a record-breaking game between two rivals, a shameful record that had better-than-expected results, and a loss that meant failure for one team and first-time success for another franchise.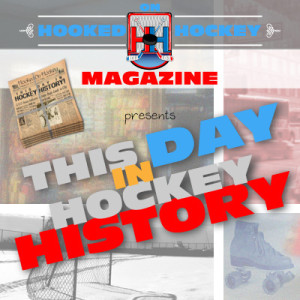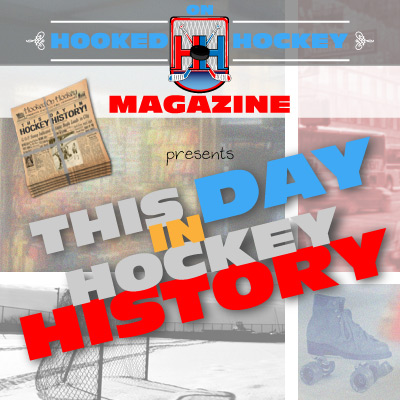 April 13, 1927 – The Senators beat Boston 3-1 in Game 4 of the Finals to clinch their sixth and final Stanley Cup championship; the team folded in 1934 (the Senators of today are an entirely different franchise).
April 13, 1933 – The Rangers beat the Leafs 1-0 when Bill Cook scored a powerplay goal in overtime at 7:33 to win the Stanley Cup in four games in a best-of-five Finals. Exactly seven years later, the Rangers would beat the Leafs again in the Finals and again in overtime to clinch the Cup, this time in six games (the Finals had been extended to seven games) by a score of 3-2…it was the Rangers last Cup for 54 years, as many rival teams would constantly remind Rangers fans during the drought ("1940!!!").
April 13, 1944 – Toe Blake scored at 9:12 of overtime to give Montreal a 5-4 win over Chicago in what completed a Finals sweep over Chicago. It was the Canadiens first Cup in 13 years.
April 13, 1974 – The Black Hawks set an NHL playoff record for the fewest shots in a game with a paltry 10, scoring on just one of those shots. But shockingly, that was enough, as Tony Esposito and Chicago shutout Los Angeles 1-0 in Game 3 of their quarter-finals series.
April 13, 1985 – The Flyers and Rangers combined to tie a playoff record (set in the previous year)…I bet you know where this one is going (especially if you've been following some of these playoff records in the past few segments) right? Well, actually, they set the record for most power play goals in one game, with seven; Philly had four of them in their 6-5 win. I'm sure there was a fight or two, though. Also in that record-breaking game, Flyers' Tim Kerr scored four goals, three on the powerplay, in just 8:16 in the second period, setting records for most goals in a period and power play goals in a game by one player.
April 13, 1996 – The Senators beat New Jersey 5-2, eliminating the Devils from the playoffs and making them the first defending champion to miss the playoffs in 26 years. It also clinched a playoff spot for the Lightning, their first playoff berth in their four-year history. Marty Brodeur set an NHL record for the most minutes in a season with 4,434, breaking the record of 4,412 set by San Jose's Arturs Irbe two seasons earlier.
Source: Hockey Hall of Fame