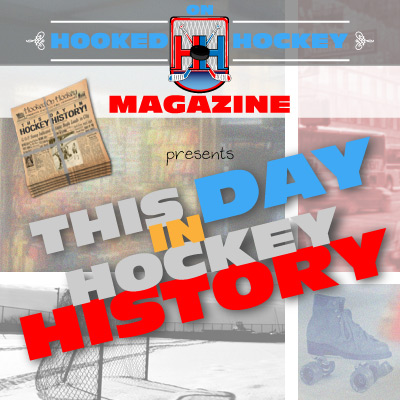 Today in hockey history, a bunch of Stanley Cup championships, a coach who took matters into his own hands, the fastest two goals in playoff history, a team sets a record for winning away from home, and a playoff non-conventional win streak.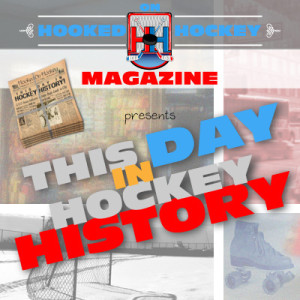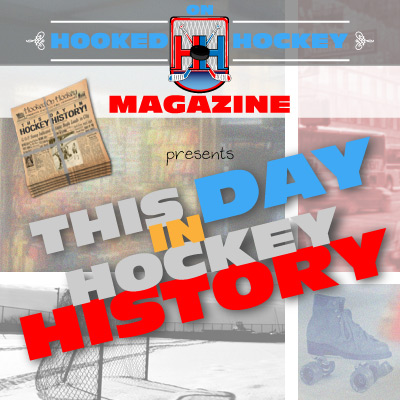 Five Stanley Cups were won on this day:
1928 – The Rangers beat the Montreal Maroons 2-1 in Game 5 to win their first Stanley Cup; they got their name engraved in just their second season in the NHL
1931 – George Hainsworth and the Canadiens shutout the Black Hawks for Montreal's second consecutive Stanley Cup Championship
1948 – Toronto beat Detroit 7-2 in Game 4 to complete the sweep and win their second consecutive Cup
1955 – The Red Wings took the Canadiens to Game 7 and beat them 3-1 for the Cup
1960 – Montreal shutout Toronto 4-0 to win their fifth-straight Stanley Cup, the only team to ever do so, and probably the only time that will ever happen
April 14, 1970 – Minnesota's Charlie Burns became the last player/coach in NHL history to score a goal, doing so in his team's 6-3 loss in St. Louis in Game 5. When asked about the game, Burns blamed the loss on poor coaching decisions, I assume.
April 14, 1979 – The Sabres' Gil Perreault and Penguins' Jim Hamilton scored just five seconds apart in the first period to combine for the fastest two goals in playoff history. The Penguins won 4-3 in Game 3 on the preliminary round.
April 14, 1999 – The Devils tied an NHL record for the most road wins in a season with 27 with a 2-1 victory at Buffalo, joining the 1976-77 and 1977-78 Canadiens (they did it in back-to-back years).
April 14, 2001 – Detroit set an interesting NHL record by winning their 13th consecutive playoff game in first-round series, passing the mark set by Edmonton in 1983-86.
Source: Hockey Hall of Fame