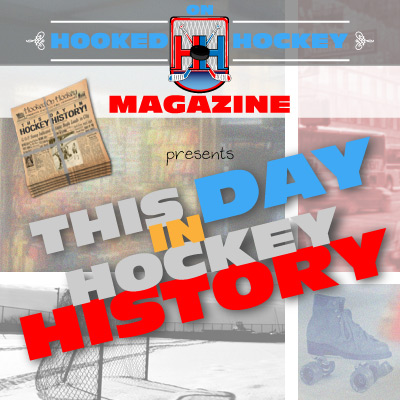 Today in hockey history, a couple of Cup wins by one Original Six team, a WHA record, a little bit of playoff heroics, a coaching record, and a playoff game that started off with a bang.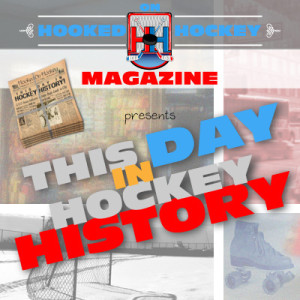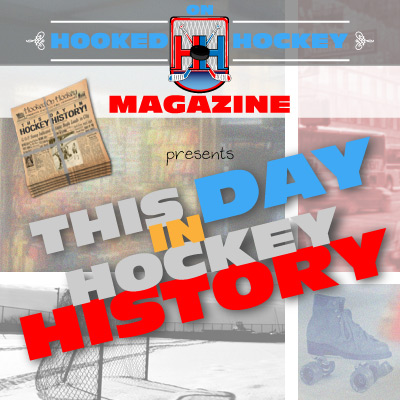 April 15, 1937 – Earl Robertson recorded his second straight shutout as Detroit beat the Rangers 3-0 in Game 5 of the Finals to become the champs… and Robertson was the backup! He also stopped the first penalty shot in playoff history. The Wings also became the first U.S. team to win back-to-back Cups. Interestingly enough, another Cup was won by Detroit by a score of 3-0 exactly 15 years in 1952 later when Terry Sawchuk and his Red Wings shutout the Canadiens. The Wings didn't lose a single game those playoffs, the first to do so.
April 15, 1973 – Winnipeg Jets' Norm Beaudin scored seven points (three goals and four assists) to set the record for most points in a WHA playoff game, as the Jets beat those rascally Minnesota Fighting Saints 8-5.
April 15, 1977 – Clark Gillies, who was named captain earlier in the year, scored the game-winning goal to give his Islanders a 4-3 win at Buffalo in Game 3 of the quarter finals…it was Gillies's fourth consecutive game winner, an NHL record. He needed more, though, as, despite sweeping the Sabres, those were his only four goals in the 12 games his Islanders played that posteason, as they were eliminated in the semi-finals.
April 15, 1992 – Al Arbour coached game #1,438 in his career, setting a record for the most games coached by one man, passing Dick Irvin. His Islanders helped him celebrate by beating the Devils 7-0. He's since been passed by Scotty Bowman.
April 15, 2000 – The Red Wings and Kings opened the game by combining to score six goals in a mere 6:56 of play, the fastest six to start a playoff game! That was a pace for 51 goals! The scoring slowed down a bit, though, as the Wings would win 8-5 in Game 2 of the quarter-finals.
Source: Hockey Hall of Fame