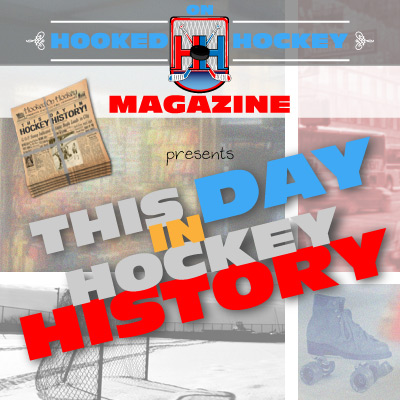 An exciting day in hockey history as the Cup was hoisted several times. Also, a couple of records set by legendary defenseman that both once played for Boston.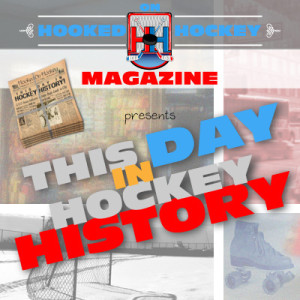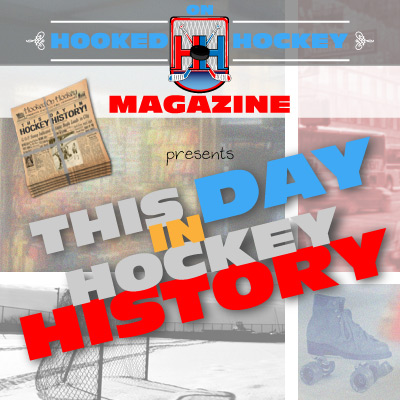 Six Cups were won on this day:
1939 – The Bruins beat the Leafs 3-1 in Game 5 to win the Stanley Cup. Roy Conacher scored the Cup-clinching goal, and he also scored the game winners in the previous two games, making him the first player to score three consecutive game-winning goals in the postseason.
1949 – The Leafs beat the Red Wings 5-1, their ninth consecutive victory, to complete the Finals sweep; it was their third straight Cup, making them the first team to win three-straight Cups.
1953 – Montreal beat the Bruins 1-0 in Game 5, an overtime finish that took just 1:22 for Elmer Lach to score in, despite neither team being able to score in regulation, to give the Habs another championship.
1954 – Exactly one year later, another overtime game was needed to win, as the Red Wings beat the defending champs (Habs) 2-1 in Game 7, giving them their second Cup in three years.
1957 – Three years after that, the Canadiens would claim another Cup by beating Boston 5-1 in the fifth game.
1961 – Chicago got in on the action by beating the Red Wings 5-1 in Game 6 to win their third championship. It was the last Cup they'd win until their most recent victory in 2010.
April 16, 1970 – Bobby Orr became the first defenseman in NHL history to score goals in four-straight playoff games, actually putting two into the back of the net in a 4-1 Bruins win against the Rangers in Game 6 of the quarter-finals. Is there any defenseman record this guy didn't set?
April 16, 2001 – Colorado's Ray Bourque set an NHL record by appearing in the playoffs for the 21st time, breaking the mark shared by Larry Robinson and Gordie Howe. The Avs beat the Canucks 4-3 (in what was actually Game 3) of the quarter-finals, and as we know, would go on to win the Cup, Ray's first and only.
Source: Hockey Hall of Fame