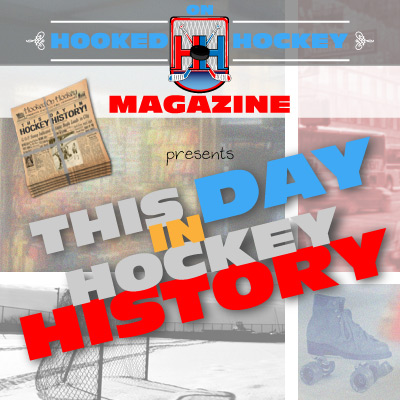 No Stanley Cups were won today in hockey history, despite there being a lot of championships in the last few days. But on this day, the fastest goal to start a playoff game, another record for penalties, teams that didn't do so well on the powerplay, a player sets the record for points in a postseason game, another Gretzky milestone, and a goalie with more offensive upside than John Scott.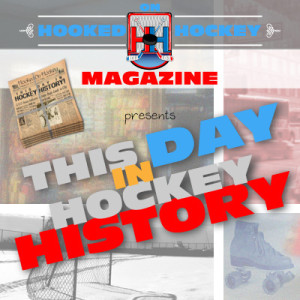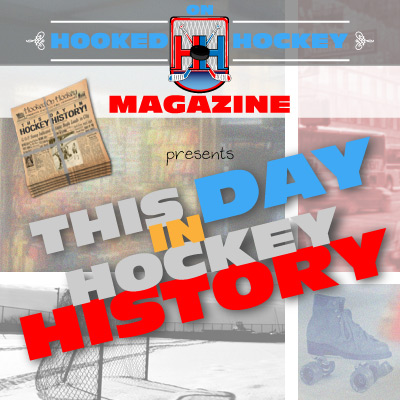 April 17, 1977 – Don Kozak set a playoff record by scoring just six seconds into the game, the fastest to start a match. That's not even enough time for people to take their seats and sinfully put their beers on the dasher. His Kings would beat the Bruins 7-4 in Game 4 of their quarter-finals.
April 17, 1980 – The Bruins and Islanders combined to set an NHL playoff record for…most penalty minutes in one period. Two hundred and forty-eight penalty minutes were handed out. It wasn't all bad, though, as they taught each other the value of sharing…they split the time with 124 PIMs each. The Isles won 5-4 in overtime.
April 17, 1983 – In a battle of New York, the Rangers and Islanders combined to set the record for most shorthanded goals in one game with four; the Rangers got three and the Islanders picked up one. The shorties proved to be the difference, as the Rangers won 7-6 in Game 3 on the Patrick Division finals.
April 17, 1983 – Across the continent from that last fact, One player set the record for most points in a playoff game with seven, four goals and three assists. Can you guess which player? Yeah it was Gretzky. The Oilers beat Calgary 10-2. Although, seven wasn't even enough; his record would be broken in 1988 by New Jersey's Patrick Sundstrom.
April 17, 1995 – The Great One, with the Kings, picked up point #2,500, extending his record for career points, although the Kings would lose 5-2 at Calgary.
April 17, 1997 – Marty Brodeur became just the second goaltender to score playoff goal when his empty-netter sealed a 5-2 win over the Montreal Canadiens in Game 1 of their quarter-finals matchup. Ron Hextall was the first goalie to score, although Marty now has the record for most all-time goals by a goalie with three (though he got the last one by making a save).
Source: Hockey Hall of Fame