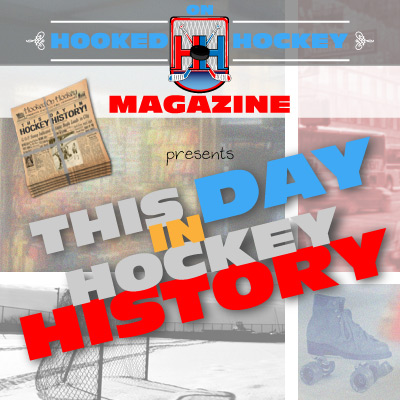 Today in hockey history, one of the greatest comebacks of all time, a team extends its streak of championships, a player ties a playoff record and extends another, a playoff milestone for a Hall-of-Fame goaltender, and the final game for the greatest player of all time.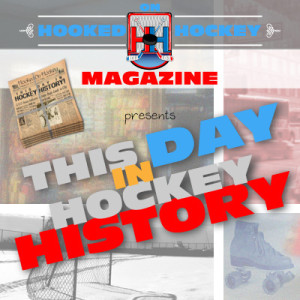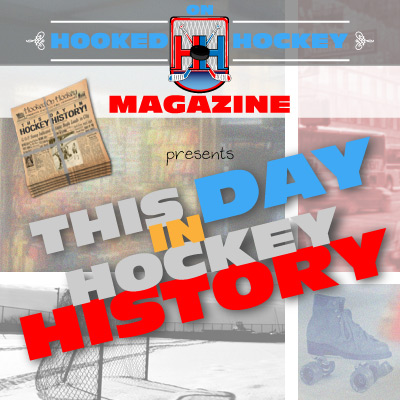 April 18, 1942 – Down 3-0 in their Finals series against the Red Wings, Leafs fans were probably already looking to next season for their chance to hoist the Cup. The team had other ideas. On this day, the Leafs completed the first comeback down by three games in a seven-game series in any major professional sport in North America, and arguably one of the greatest, since it happened in the Finals. Toronto and their goalie Turk Broda allowed just seven goals in those four games they won, including just one in the final two games. Two NHL teams have come back from 3-0 deficits since: the Islanders over the Penguins in 1975, and recently, the Flyers over the Bruins in 2010, although those were both second-round matchups (it's happened only one time in other sports: The Boston Red Sox did it against the New York Yankees in the 2004 ALCS).
April 18, 1959 – The Canadiens beat the Leafs 5-3 in Game 5 to clinch the Cup – their fourth consecutive Cup. As we know, they'd win the next year, too, making it five in a row.
April 18, 1992 – Larry Robinson played in the Kings 3-1 loss to Edmonton to tie Gordie Howe for the record for the most playoff appearances with 20. As we recently found out, that record would be broken in 2001 by Ray Bourque, but Robinson extended his record for the most consecutive playoff appearances, with 20, meaning he made the playoffs every year.
April 18, 1999 – The Great One played his final game of his legendary career. Unfortunately, his Rangers couldn't honor him with a win (lost 2-1 in OT to Pittsburgh), but he was celebrated throughout the game by the fans, players of both teams, and television commentators, and the nine minutes after the game where he skated around the ice to soak it all in. He also scored his final career point, an assist, the 2,847th mark of his career, far and away the most by any NHL player.
April 18, 2001 – Colorado's Patrick Roy recorded a milestone by playing in his 200th playoff game, celebrating by winning his 125th game, a 5-1 win against the Canucks in Game 4 of their quarter-finals (and the Avs would go on to win the Cup that year). He currently sits atop the all-time goaltending playoff list in both games played (247) and wins (151) – his 247 GP is actually second for any position.
Source: Hockey Hall of Fame