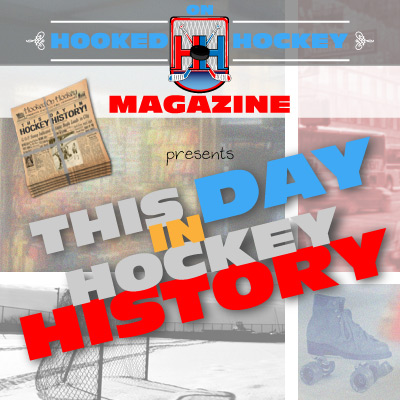 Today in hockey history, a young player helps his team win the Cup, a coach with an excellent start to his postseason career, an interesting streak for the Mighty Ducks, the face of a franchise records a goaltending milestone, and a little Game 7 fact.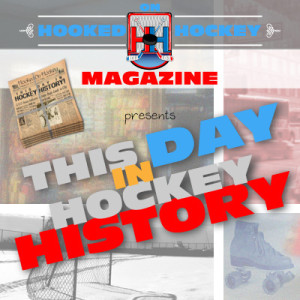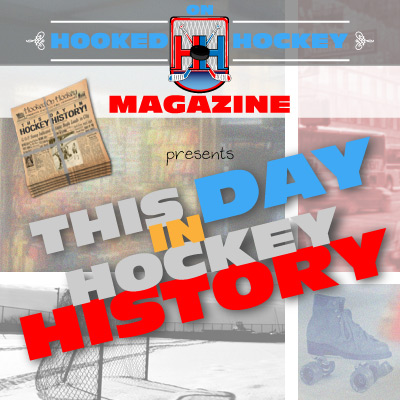 April 19, 1947 – The Leafs beat the Canadiens 2-1 in Game 6 of the Finals to win the Cup, with the game-winning goal coming from 21-year-old Ted Kennedy (the hockey player), who also added an assist. It was the Leafs third championship in six years.
April 19, 1989 – The Canadiens beat the Bruins 3-2 (OT) in Game 2 of the Adams Division Finals. With the victory, Montreal's coach Pat Burns became the first coach to win his first six playoff games. Impressive.
April 19, 1998 – Anaheim's Mike Crowley scored the first goal of the game (a 5-3 loss against the Blues) to extend the Mighty Ducks' streak of goals by rookies to nine; the streak was formed over four games.
April 19, 2002 – Martin Brodeur became just the second goaltender in NHL history to make 100 consecutive playoff starts for one club, playing in a 2-1 Devils loss at Carolina in Game 2 of the conference quarter-finals. That was in 2002, and Broduer hardly every misses a game, so I'm pretty sure he's had lots of time to add to that total.
April 19, 2004 – Who doesn't love Game 7 overtimes? The 2004 Vancouver Canucks, maybe. Calgary's Martin Gelinas scored just one minute and 25 seconds into the match to set the record for the fastest Game 7 OT goal in NHL history, a 3-2 win for his team over Vancouver in the conference quarterfinals. It was also the first time the Flames won a playoff series since 1989 when they went on to win it all, and they made it to the Finals in 2004 but lost to the Lightning.
Source: Hockey Hall of Fame
Love Reading About Hockey?

Subscribe to keep up-to-date with the latest and most interesting hockey news!
| | |
| --- | --- |
| | We hate spam just as much as you |