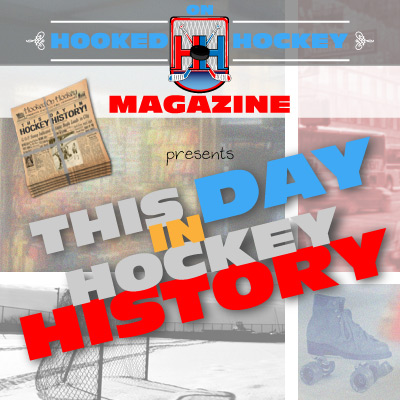 Today in hockey history, an overtime hero, a dynasty wins their third Cup in a row, a new team that immediately gained respect, a dominating playoff record, and a comeback (and who doesn't like comebacks?).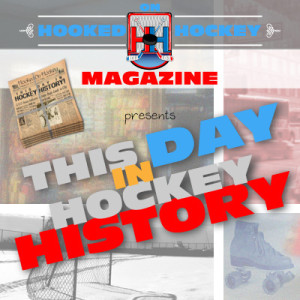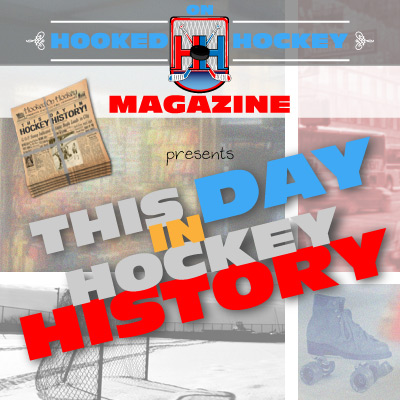 April 20, 1950 – Dan Raleigh scored the overtime winner in a 2-1 Rangers win over Detroit in Game 5 of the Finals. That might not be interesting, but put that in the context of the fact that he scored the overtime winner in the previous game, making him the first player to score two-straight OT goals in NHL history.
April 20, 1958 – The Canadiens beat Boston 5-3 in Game 6 of the Finals to clinch their third consecutive Cup. The only other team to have ever won three Cups in a row was the 1946-49 Leafs, and the Canadiens set a new record in the next two seasons by winning their fourth and fifth consecutive Cups.
April 20, 1969 – The Blues beat the Kings 4-1 to sweep their semi-final series and advance to the Finals. Pretty insignificant, yes, but it was just St. Louis' second year in the NHL, and they had actually made it to the Finals in their inaugural year…they made it to the Finals in both of their first two years, which is definitely something you wouldn't consider as a possibility for any new team. Oh, they made it to the Finals in their next season as well. However, they didn't win the Cup in any of those years and haven't since…they're the only team of the Original Six and the first six expansion teams (that still exist) to have not won a Cup.
April 20, 1993 – Pittsburgh shutout New Jersey 7-0 in Game 2 of the Patrick Division semis to set an NHL record for the most consecutive playoff wins with 13. Yep, that means they swept their opponent in the Finals of the previous year (Blackhawks) to win the Cup plus a bunch of other postseason wins. (On a side note, Tom Barrasso tied a playoff goalie record in the game with two assists.)
April 20, 1997 – The Oilers came back from a 3-0 deficit by scoring three goals in the final four minutes of regulation to send the game to OT, and they'd go on to win the game with a goal by Kelly Buchberger, in Game 3 of their quarter-finals series with the Stars. And they didn't have Gretzky or Messier either, which makes it much more impressive.
Source: Hockey Hall of Fame