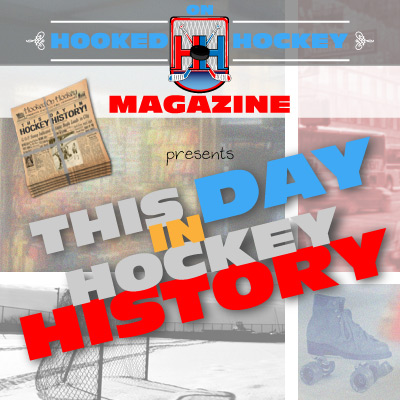 Today in hockey history, a game played in an entirely different continent, an exciting Finals series comes to an end, an fun Tampa Bay fact, early failures for the Coyotes, and a crazy Gordie Howe story you won't want to miss.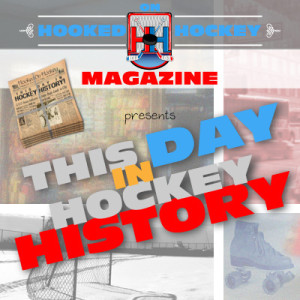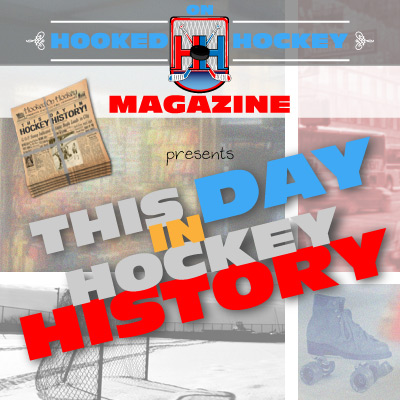 April 21¸1938 – Montreal beat Detroit 5-4 before a crowd of 8,000 in Earlscourt, England. Yes, England. It was the first of a nine-game European tour between the two teams, with games being played in England and France. And the fans of that game got a true taste of hockey, as the game had to be settled in overtime.
April 21, 1951 – The Leafs beat the Canadiens 3-2 in overtime in Game 5 of the Finals to clinch the Stanley Cup. Amazingly, that was the fifth-straight overtime game in the series, and if you're keeping score at home, that's all of the games in their series. That was the only Finals series in which every game ended in overtime.
April 21, 1978 – Before a WHA game at Edmonton, New England Whalers' Gordie Howe was informed that he had become a grandfather! His teammate had his first child, making Gordie the first grandpa in professional hockey history. You read that right: Gordie's teammate on the Whalers, Mark Howe, his son, had his first child. Gordie celebrated by scoring a goal on the first shift of the game.
April 21, 1996 – Here's an interesting stat: the Lightning beat the Flyers 5-4 in overtime in Game 3 of the quarter-finals to make Tampa the first team to win its first two playoff games in overtime.
April 21, 2000 – Peter Forsberg scored the winning goal and added an assist as the Avalanche beat the Coyotes 2-1 in Game 5 of the quarterfinals to knock Phoenix out of the postseason. Why is that significant? It was the franchise's 10th-straight playoff series loss, dating back to their time as the Jets. Yes, they had made the playoffs 10 times but did not win a single series. I guess they decided it wasn't worth it and they skipped the playoffs entirely the next season.
Source: Hockey Hall of Fame