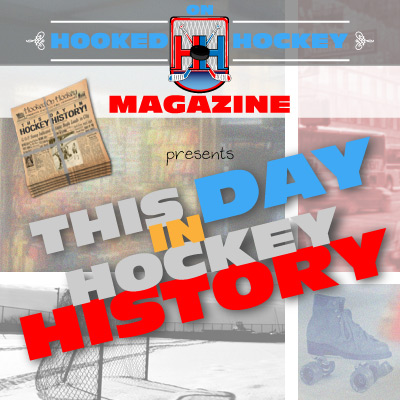 Today in hockey history, a couple of Cup wins by the same team, several playoff records are set (including goals, points, and…penalty minutes), a ridiculous playoff streak, another ridiculous playoff streak, and a good time for a first goal.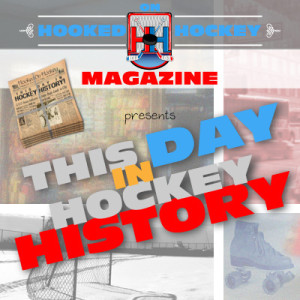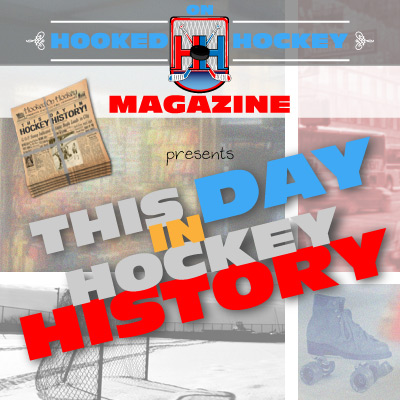 April 22, 1945 – Toronto beat Detroit 2-1 in Game 7 of the Finals to become the Stanley Cup Champions. In the game, Walter "Babe" Pratt became the first defenseman to score the Cup-clinching goal (after nearly 30 years of awarding the Cup).
April 22, 1962 – Toronto won another Cup on this day also by the score of 2-1, this time beating Chicago in Game 6. It was their first of three-straight Cups, although that wasn't as impressive as the 1956-60 Canadiens, who won the Cup in five-straight years.
April 22, 1976 – A player set the record for the most penalty minutes in one game…can you guess the team? Yep, Philadelphia's Dave Schultz picked up 42 PIMs (a minor, two majors, a 10-minute misconduct, and two game misconducts) in a 8-5 Flyers loss against the Leafs in Game 6 of the quarter-finals. Part of the shenanigans might have been because of the play of one man, Toronto's Darryl Sittler, who tied a playoff record set in 1944 for the most goals in one game with five (he also had an assist).
April 22, 1979 – Montreal goaltender Ken Dryden became the NHL's all-time leader in playoff wins with 72 in a 5-4 Canadiens win at Toronto in Game 4 of the quarter-finals…he passed Jacques Plante for the record.
April 22, 1983 – In a 5-2 Islanders win over the Rangers in Game 6 of the Patrick Division Finals, the Isles set an NHL record by winning their 14th consecutive playoff series. If you're keeping score at home, that means they hadn't lost a playoff series since 1979…which also means that they hadn't lost in the Finals for three years……which means they had won three-straight Cups. They'd win their next two series as well to win the 1983 Cup (four-straight Cups, 16-straight series) and come close to winning the next year (lost in the Finals) to extend their record to 19-straight series. That's ridiculous domination.
April 22, 1988 – New Jersey's Patrick Sundstrom set an NHL playoff record by recording eight points (3-5-8) in a 10-4 Devils win over the Capitals in Game 3 of the Patrick Division Finals. His teammate, Mark Johnson, had an almost-as-impressive four goals.
April 22, 1993 – The Penguins extended their NHL-record playoff winning streak to 14-straight victories with a 4-3 win over the Devils in Game 3 of the Patrick Division Semis, meaning they had swept several teams in a row, including a sweep of the Blackhawks in the Finals in the previous year. I'll let you decide if that's more impressive than the Isles streak of 19-straight series wins.
April 22, 1998 – Ottawa's Bruce Gardiner scored the overtime winner at 5:58 of overtime in a 2-1 Sens win over the Devils in Game 1 of the quarter-finals to become the 49th player in history whose first playoff goal came in OT. That seems like an extraordinarily high number.
Source: Hockey Hall of Fame