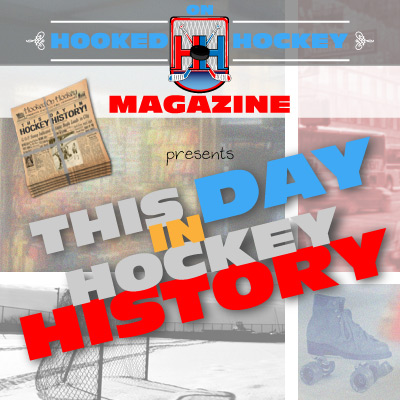 Today in hockey history, the birth of a Hall-of-Famer, the first Game 7 overtime game in the Finals, a team finally records a series sweep, a very impressive short streak by an individual, a coaching legend breaks a record (and never looks back), and a goalie starts his postseason career strongly.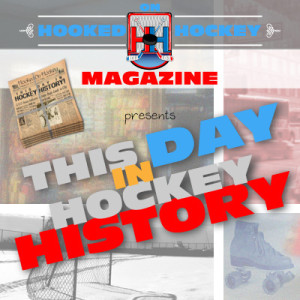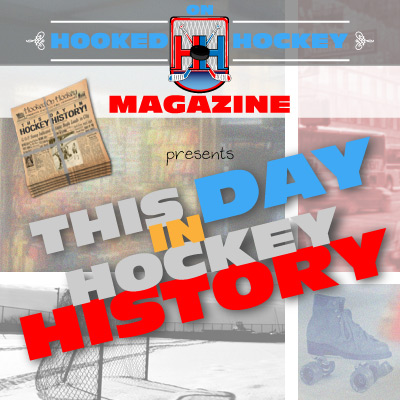 April 23, 1943 – Hall-of-Fame goaltender Tony Esposito was born in Sault Ste. Marie, Ontario. Esposito is known for being the innovator of the commonly seen-today butterfly style, which was contrary to the typical stand-up style that you'll see in most old hockey videos (most goals were scored on the ice and through the five hole). He had a long career, posting a 423-306-151 record (886 games), 76 shutouts, and an all-time GAA of 2.92. And yes, he is related to Hall-of-Fame center Phil Esposito (Bruins and Rangers) – they're brothers.
April 23, 1950 – The Red Wings and Rangers played in the first Finals Game 7 that went to overtime…Detroit's Pete Babando scored the first Game 7 overtime winner as they beat New York 4-3 to win the Cup.
April 23, 1972 – It took the Rangers several years, but they finally picked up their first four-game series sweep. Beating the Blackhawks 6-2 in Game 4 of the semi-finals.
April 23, 1991 – Pittsburgh's Kevin Stevens scored the game winner in a 3-1 win over Washington in game 4 of the Patrick Division Finals…it was his third-straight game-winning goal, making him one of three players to accomplish the feat. It's pretty amazing that two players were able to do it before him.
April 23, 1992 – Scotty Bowman led the Penguins to a 6-4 win over the Capitals in Game 3 of the Patrick Division semis to become the NHL's all-time leader in playoff wins with 115, passing Al Arbour. And Bowman didn't stop there…he'd go on to win 108 more for a grand total of 223 playoff wins on his road to another NHL record of nine Stanley Cups. (Arbour actually won eight more games, making Bowman the leader by an even 100.)
April 23, 2002 – Brent Johnson became the first goaltender in NHL history to record shutouts in his each of his first three victories (not his first three games), as his Blues shutout the Blackhawks 1-0 in Game 4 of the quarterfinals. That's more shutouts than many goalies record in the playoff careers.
Source: Hockey Hall of Fame