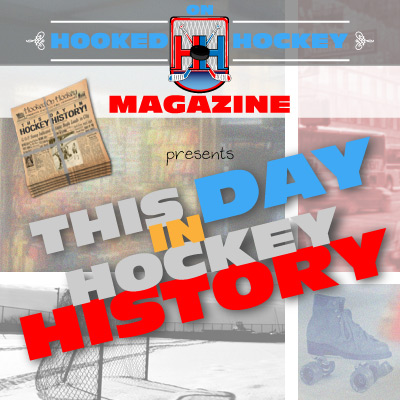 Today in hockey history, a team wins the Cup, one of the first NHL drafts takes place, a living legend records a few milestones, and Mario Lemieux assaults the record books.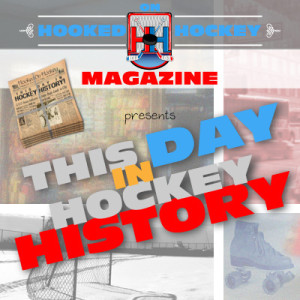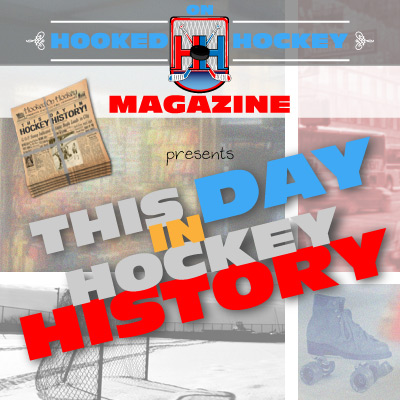 April 25, 1964 – The Leafs beat the Red Wings 4-0 in Game 7 of the Finals to give Toronto their third-straight Cup. Johnny Bower became the first goaltender record a shutout in Game 7 of the Finals. Now that's an old-time hockey name.
April 25, 1966 – The NHL Amateur draft was held in Montreal, and just 24 players were chosen (four rounds for six teams). The first player selected was defenseman Barry Gibbs by the Bruins. It was the fourth NHL Entry Draft in the league's history. Fun fact: the first 22 drafts were held in Montreal, and the first 10 of them at the Queen Elizabeth Hotel.
April 25, 1989 – Mario Lemieux tied FOUR playoff records in the same night! He scored five goals (record) and three assists for a total of eight points (record)! Four of those goals game in the first period (record), and three of them came in a span of seven minutes (record, I guess). The accomplishments came in a 10-7 win over the Flyers in Game 5 of the Patrick Division Finals.
April 25, 1998 – Jaromir Jagr reached two milestones on the same day: He played his 100th playoff game, and in that game, he scored his 100th career playoff point, giving him a very impressive (and even) one point per playoff game. The accomplishments came in a 4-1 Penguins win over the Canadiens in Game 2 of the quarterfinals. And through his long career, he's managed to keep that pace…he's picked up 199 points in 202 playoff games, good for .98 points per game, with more to come.
Source: Hockey Hall of Fame
Love Reading About Hockey?

Subscribe to keep up-to-date with the latest and most interesting hockey news!
| | |
| --- | --- |
| | We hate spam just as much as you |