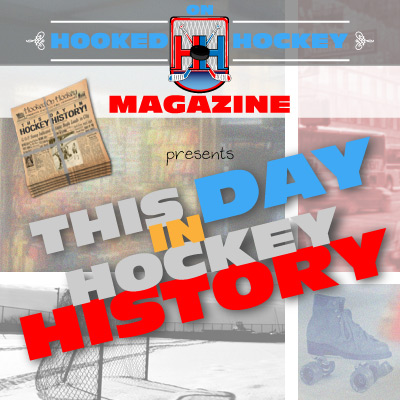 Today in hockey history, one of the youngest players to win an award (who is a defenseman), an incredible comeback is completed, a ridiculous streak, a ridiculous streak comes to an end, and a very impressive individual feat.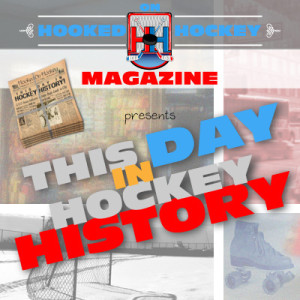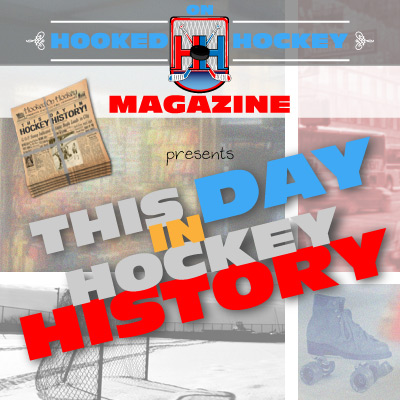 April 26, 1967 – Boston's Bobby Orr picked up his first of many awards throughout his career, winning the Calder Memorial Trophy for the most outstanding rookie. At just 18 years old, Orr was the youngest player to win the award until Jeff Skinner won the trophy in 2011 at a few months younger (although Orr remains the youngest defenseman to win).
April 26, 1975 – The Islanders beat the Penguins 1-0 in Game 7 of the quarterfinals to complete the second greatest comeback in NHL history; they were down 3-0 in the series and won four straight to become just the second team to come back from a three-game deficit. The first team (as we found out a few days ago) was the Leafs over the Red Wings in 1942, and most recently the Flyers over the Bruins in 2010. I would not want to be a part of one of the teams on the losing end.
April 26, 1977 – The Canadiens shutout the Islanders 3-0 in Game 2 of the semi-finals to extend their home winless streak to 38 games, which included four playoff wins, obviously an NHL record. Talk about getting your money's worth as a Habs fan.
April 26, 1988 – The Bruins beat the Canadiens 4-1 in Game 5 of the Adams Division Finals to win the series…the first time Boston beat Montreal in a series since 1943. I'll do the math for you – that's 45 years without beating their hated rivals in a series, which is amazing considering that they had to play each other a few times in the Original Six Era (from 1943 to 1967). The Bruins did win a Cup in that span, though, so it wasn't all bad.
April 26, 1997 – Philadelphia's Rod Brind'Amour scored two shorthanded goals to tie the playoff record for shorties in game…and he did so in a span of 54 seconds. Yep, it took him one penalty kill to tie an NHL record. The feat came in a Flyers 6-3 win over the Penguins in Game 5 of the quarter-finals.
Source: Hockey Hall of Fame