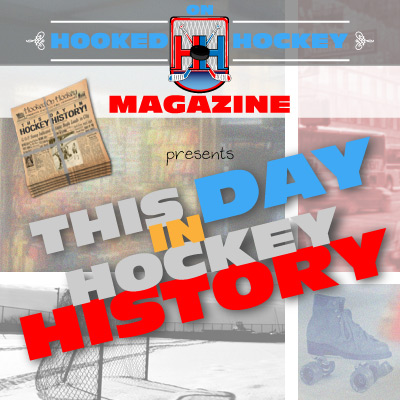 Today in hockey history, a very disappointing draft day, a coaching legend breaks a mark, a ridiculously long game that featured only one goal, a superstar sniper sets a playoff record, and one of the most absurd third periods you'll ever hear about.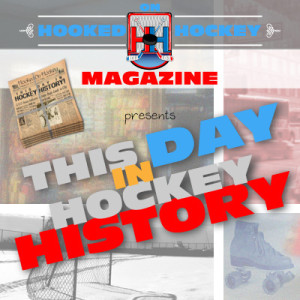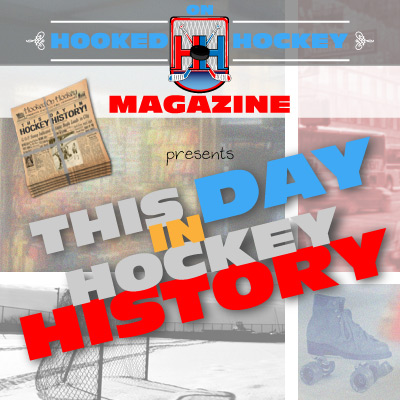 April 27, 1965 – You may remember the post from a few days ago explaining that just 24 players were selected in the 1966 Amateur Draft…well, in the third-ever draft the year prior, just 11 players were chosen, the fewest ever. New rules and regulations on eligibility and contract negotiations left the talent pool dry, and only two of the players drafted played any time in the NHL.
April 27, 1992 – Scotty Bowman became the leader in career playoff games coached in his Penguins 5-2 win over Washington in Game 5 of the Patrick Division semis. It was his 191st career playoff game, which was one more than Dick Irvin. And he wasn't done, of course, as he'd finish his postseason career with a record of 223-130 (353 total games), good for a crazy winning percentage of .632.
April 27, 1994 – The Sabres and Devils battled to a 1-0 score in a game that ended up being the sixth-longest game in playoff history in favor of Buffalo. Yes, it took 145 minutes and 43 seconds for both teams to combine for one goal. Dave Hannan scored the only goal and Dominik Hasek made 70 saves without letting in a goal. Talk about neutral-zone trap city.
April 27, 1998 – Here's a pretty ridiculous event: Down 3-0 in the third, the Blues scored four power play goals in a span of three minutes and seven seconds (obviously a record) to come back and win Game 3 of their quarter-final series against the Kings 4-3. Chris Pronger picked up three assists in that flurry in just two minutes. They scored all their goals on a single five-minute power play that resulted from a major penalty called on this play – the Blues player (Geoff Courtnall) that hit the goalie received no penalty, while the Kings player that beat Courtnall mercilessly (Sean O'Donnell) got a five minute major for fighting. I can't imagine how frustrating it must have been for the Kings to not only have been down a man for five minutes from a very, uh, iffy officiating sequence, but to have allowed four goals in a span of about three minutes to blow a three-goal lead late in the game. Oh, the Blues would win the series, too.
April 27, 2002 – More power play goals: Detroit's Brett Hull became the all-time leader in playoff power play goals when he scored his 36th career playoff PPG in a 6-4 win at Vancouver in Game 6 of the quarter-finals, passing Mike Bossy.
Source: Hockey Hall of Fame
Love Reading About Hockey?

Subscribe to keep up-to-date with the latest and most interesting hockey news!
| | |
| --- | --- |
| | We hate spam just as much as you |