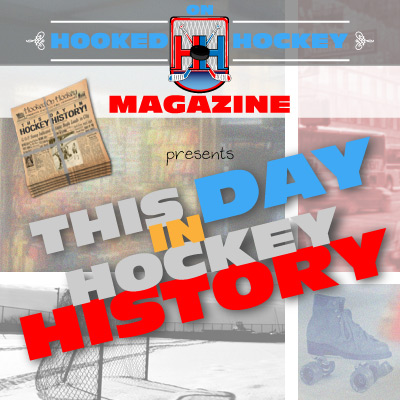 Today in hockey history, the greatest defensemen of all time scores a trophy, a record for power play goals, one of the most interesting GM hires ever, a controversial player reaches a mark that you probably wouldn't expect from a player of his, uh, character, and a fact for which Winnipeg fans might want to look away.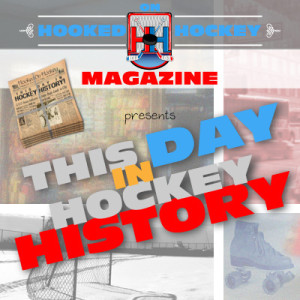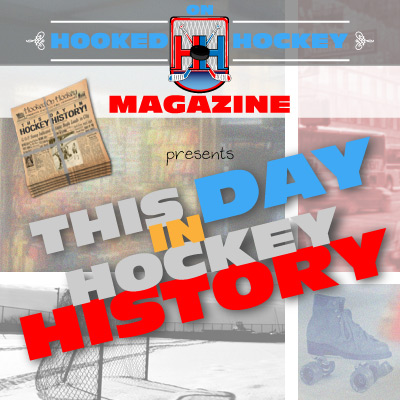 April 28, 1969 – Boston's Bobby Orr won the Norris Memorial Trophy (NHL's best defenseman) for the second straight season. It was the second of a ludicrous eight consecutive Norris Trophy wins. Although, surprisingly, his eight wins is just one more than second place, as Niklas Lidstrom retired with seven, but Orr probably would have had more if his career wasn't cut short by injury. But seriously, they should have just changed the name of the trophy to the Bobby Orr Trophy.
April 28, 1984 – Minnesota and Edmonton combined to set a playoff record for most power play goals in one game with seven. The North Stars had four and the Oilers had three as Edmonton won 8-5 in Game 3 of the Campbell Conference Finals. Although, as we recently found out, that record would be broken seven years later by the Blues and, coincidentally, the North Stars again, with a total of eight (each had four in an 8-4 North Stars win).
April 28, 1988 – The Leafs named Gord Stellick as the new general manager of the team, replacing Gerry McNamara. The kicker? Stellick was just 30 years old, making him the youngest GM in history. I'm sure there were many players on the team older than he, which is a concept difficult to grasp.
April 28, 1996 – The Red Wings beat the Jets 4-1 at Winnipeg in Game 6 of the Western Conference quarterfinals, eliminating the Jets from the playoffs. It was the last game played in Winnipeg, as they moved to Phoenix the next year, until a few years ago when they got their team back.
April 28, 1998 – Claude Lemieux scored the game-winning goal in a 3-1 Avalanche win over the Oilers in Game 4 of the quarter-finals. Lemieux was known for his stellar playoff performances (on three occasions, he had more goals in the playoffs than in the regular season, and his 80 playoff goals are 9th all time), and his 19th game winner was the second-most in playoff history at the time. Yes, the guy that's heralded as one of the dirtiest and most hated players of all time, known for controversial plays such as finger biting and this infamous hit on Kris Draper, was second on the playoff list for game-winning goals. But if it makes you feel any better, he's since been passed by Brett Hull (tied for first with Gretzky at 24) and tied by Joe Sakic.
Source: Hockey Hall of Fame