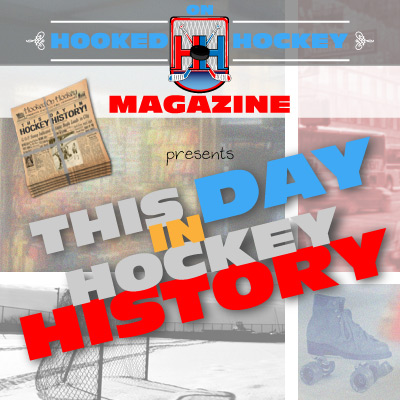 Today in hockey history, the first Hall-of-Fame inductees are named, a team that made some noise in their first few seasons, a couple of old rivals meet in the Finals for the first time in a long time, a very unfortunate play that forged the remembered history for one man, a couple of comebacks are completed on, amazingly, the same day, and a new team win its playoff debut.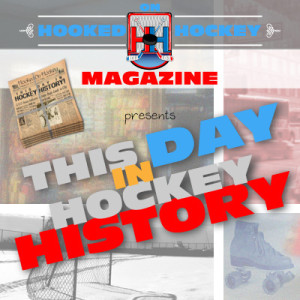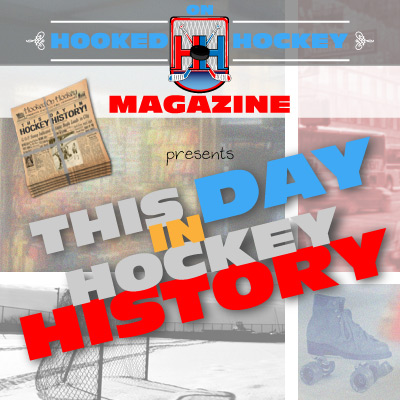 April 30, 1945 – The Hockey Hall of Fame elected its first group of players and builders, and those members were: Hobey Baker, Chuck Gardiner, Eddie Gerard, Frank McGee, Howie Morenz, Tommy Phillips, Harvey Pulford, Hod Stuart, Georges Vezina, and Lord Stanley of Preston (yes, the man for whom the Stanley Cup is named after).
April 30, 1970 – The Blues beat the Penguins 4-3 in Game Six of their semi-finals series to advance to the Finals for the third time in their three-year history. Yes, if you're doing the math, that means that they reached the final in each of their first three seasons in existence. Now that's how you gain credibility quickly. Although, unfortunately, they didn't win the Cup that year, and are still looking for the franchise's first.
April 30, 1972 – The Bruins and Rangers played Game 1 of their Stanley Cup Finals series, the first time the two teams met in the Finals in 43 years. That's crazy, considering that 38 of those years was an NHL that had just six teams…it's mathematically improbable that those teams didn't meet at least once in that span. The Bruins won the first game 6-5 and would go on to win the series and the Cup.
April 30, 1986 – Calgary beat Edmonton 3-2 in Game 7 of the Smythe Division Finals to move on to the next round, the conference finals. The, uh, highlight of that game was Oilers defenseman Steve Smith inadvertently putting the puck into his own net in the third, a goal that ended being the game winner…the goal that eliminated his team. … It was Smith's 33rd birthday.
April 30, 1992 – The Red Wings beat the Minnesota North Stars 5-2 in Game 7 of the Norris Division Semi-Finals to complete the comeback from down 3-1 in the series. They became the ninth team to come back to win the series after losing three of the first four games. And, in an almost unbelievable coincidence, the Canucks beat the Jets 5-0 in Game 7 of the Smythe Division Finals to become the tenth team in history to come back from a 3-1 series deficit. On the same day! How crazy is that?
April 30, 1994 – The Sharks beat the Red Wings 3-2 in Game 7 of the conference quarterfinals to become the first team since the 1975 Islanders to win a playoff series in their first appearance in the playoffs.
Source: Hockey Hall of Fame