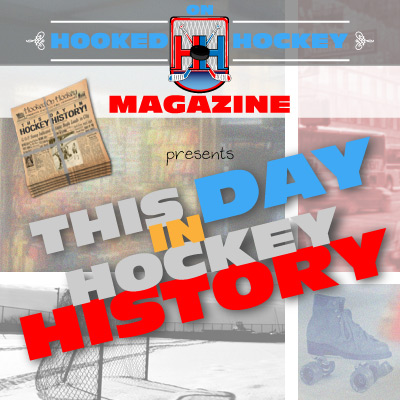 Today in hockey history, an impressive streak in the Original Six era comes to an end, a record-breaking season in a team's inaugural year, Gretzky makes history (again), a player that appeared in a lot of playoff games, record is set by the second-worst team in NHL history, and a goalie finally breaks a Marty Brodeur record.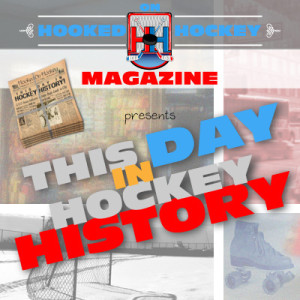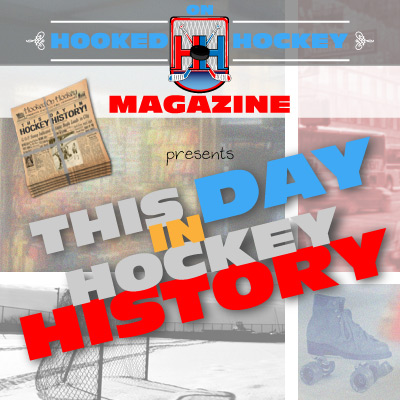 April 4, 1961 – Chicago eliminated Montreal from the playoffs with a 3-0 shutout in Game 6 in their semi-finals matchup. It was the first time since 1949 where the Habs failed to make it to the Finals. I know there were only six teams back then so it was easier to win, but that means they placed first or second for 11-straight years. The Hawks won the Cup that year.
April 4, 1971 – Vancouver lost 4-2 to the Kings in their final game of their inaugural season, finishing 24-46-8. They did set an NHL record, though…for most penalty minutes by a team in one season with 1,371. To be fair, they were still learning the rules.
April 4, 1986 – Wayne Gretzky picked up three assists in a 9-3 Oilers loss at Calgary to set a new NHL record for points in a season with 214. Who did he pass? Wayne Gretzky from 1981-82 (212 points). He'd finish his legendary year with 215 points, a record that may never be broken.
April 4, 1990 – Los Angeles' Larry Robinson played in a postseason game for the 18th consecutive year (a 5-3 win at Calgary), an NHL record. He actually played in the postseason for all 20 of his seasons: 17 with the Canadiens and three with the Kings, amassing 227 games and 144 points. That sounds like a fun career.
April 4, 1993 – In their second NHL season, the San Jose set an NHL record! …for the most losses in a season, with 68. They passed the abysmal 1974-75 Washington Capitals in a 4-3 loss against the Flames (in the Sharks' arena that was apparently named the "Cow Palace"…also, weird how a lot of these facts today indirectly involve the Flames). But in their defense, they had an 84-game season and had more wins whereas the Capitals had only 82 games to lose as many games as possible…the Sharks finished 11-71-2, the Capitals 8-67-5.
April 4, 2003 – In a 5-5 tie against the Red Wings, Columbus Blue Jackets goaltender Marc Denis set an NHL record for most minutes played in one season with 4,451 (10 times more than the next guy), marking the first time anyone had beating Martin Brodeur in anything (4,443 in 1995-96). The Blue Jackets finished dead last (29-42-8-3).
Source: Hockey Hall of Fame